Samsung teases Galaxy S9 features in official videos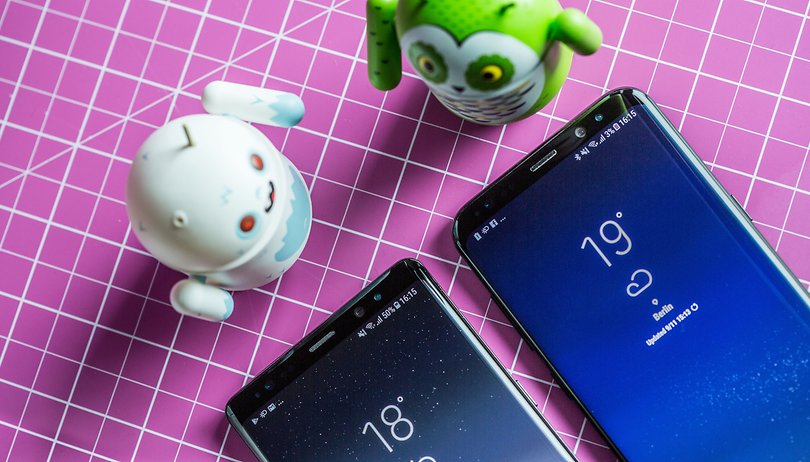 MWC 2018 is just around the corner and we're all excited to see what it has in store for us, chief among them being the official unveiling of the Samsung Galaxy S9 to the world. In the run-up to the launch, three teaser videos published on Samsung Mobile Korea's YouTube hint at the features Samsung expects to wow us.
Although the videos don't explicitly describe the features Samsung are teasing, the Korean company takes a 'show, don't tell' approach to hint at what we can expect when the Samsung Galaxy S9 and S9+ are finally revealed at MWC 2018. Let's take a look at the videos and break them down.
Firstly, we've got a montage of high energy EXTREME activities and phenomena, from boxing to sprinting to lightning bolts. Rad, obviously, but what's the angle. Well, at the end of the relentless feed of speed, the video slows to a crawl over a glider, suggesting that we'll see some improved slow-mo capability on the camera.
Next up, we see two women taking a walk through some rural scenery in the dark. Towards the end of the video, they spot a deer and snap a photo. The area around the deer lights up, showing brilliant detail. So Samsung is saying that the Galaxy S9 is stepping up to that most difficult challenge for smartphone cameras—low light conditions.
The final video shows a man emotionally reacting to various situations. Crying through a movie, straining through his excercise, cheering at his birthday party. At the end of the video, our birthday boy's joyous face turns into a 3D animation, pointing at the '3D emoji' that we've predicted will be Samsung's answer to Apple's Animoji.
Of course these three short videos aren't the be-all-and-end-all of what we can expect from the Galaxy S9, but certainly a hint of what Samsung expects will sell the new device to the public.
Is there anything else you are looking forward to see from the Galaxy S9? Or do you have your eye on another device this year? Let us know in the comments!