Nvidia Quad Core Tablets For $199. Focus On Android & Windows 8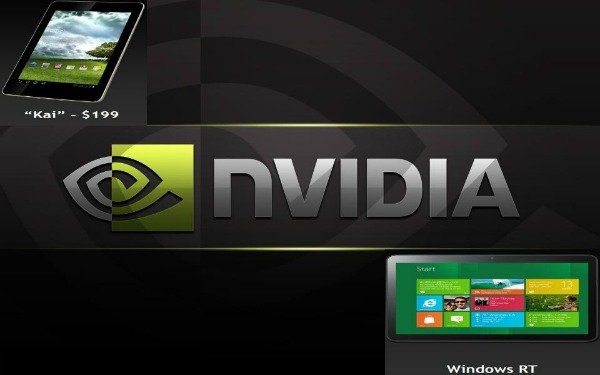 Back in September of 2011, Nvidia CEO Jen-Hsun Huang stated we might see quad core tablets running Android 4.0 this summer for the very low price of $199, and apparently the man meant business. Last week, Nvidia introduced an Android tablet platform code called Kai, and walked investors through their plans for using "the secret sauce" inside Tegra 3 to create a quad core tablet by the end of this year that could match the price of Amazon's popular Kindle Fire tablet. According to the Verge, those tablets are already being produced and could hit the market sooner than you think. But it's not just Android that Nvidia's Kai could do wonders for, but Windows 8 tablets as well.
Nvidia's vice president of investor relations Rob Csonger unveiled their strategy for not only Android tablets, but for Windows 8 tablets as well:
"So first of all, our strategy on Android is simply to enable quad-core tablets running Android Ice Cream Sandwich to be developed and brought out to market for a $199 price point. The way we that we do that is with a platform that we've developed called Kai. So this uses a lot of the secret sauce that's inside Tegra 3 to allow you to develop a tablet at a much lower cost by using a lot of innovation that we've developed to reduce the power that's used by the display and to use lower cost components within the tablet."
"Probably the most exciting opportunity for us, however, in the tablet space is a discontinuity and a disruption that's going to occur in the PC world, which is the end of the Windows and Intel, or Wintel monopoly. At the end of the is year, Microsoft is releasing Windows 8 with a new capability, Windows RT, and the ability here to run Windows on ARM is a very big opportunity for Nvidia. Whereas in the phone space, we are moving into the phone space and there are incumbents there, when it comes to Windows and PCs, welcome to Nvidia's home court. This is something we know very well and have done for many years."
This is naturally great news for anyone wanting to get their hands on a high end tablet for a low cost, but I have to wonder, how great can a 199 dollar quad core tablet be? If "lower cost components" will be used in building it, will it physcially feel cheap, or will the lower cost materials be components that are hard to notice when using it?
I also have a feeling that Nvidia's focus on Windows 8 will be one of their main projects, as it does indeed open up new possibilities for them as a company. I just hope I'm wrong in thinking that Windows 8 tablets could potentially take over the tablet market. Lets just hope Google has something up its sleeve with the upcoming Nexus tablet.
But one thing is certain: 2012 is certainly shaping up to be a great year for tablets.
Picture credits: www.technologytell.com, cdn1.sbnation.com (edited by myself)