UPDATED: Vodafone Rolling Out Jelly Bean For The Nexus S On July 19th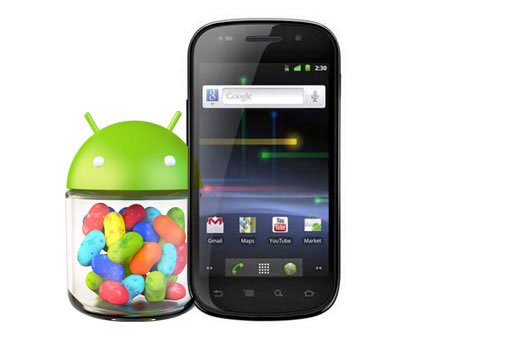 Galaxy Nexus owners have already started receiving the update to Android Jelly Bean, but with all the buzz surrounding the update to Android 4.1, where's the Nexus S love? Well, Vodafone customers that happen to have a Nexus S can do a backflip and a small shuffle, as Vodafone has confirmed that the Jelly Bean update for the Nexus S will start rolling out on July 19th. In case you didn't notice, that's TOMORROW (**update at the bottom**)
Vodafone announced the update would begin rolling out on their blog page, and even went as far as to state what time the update would start: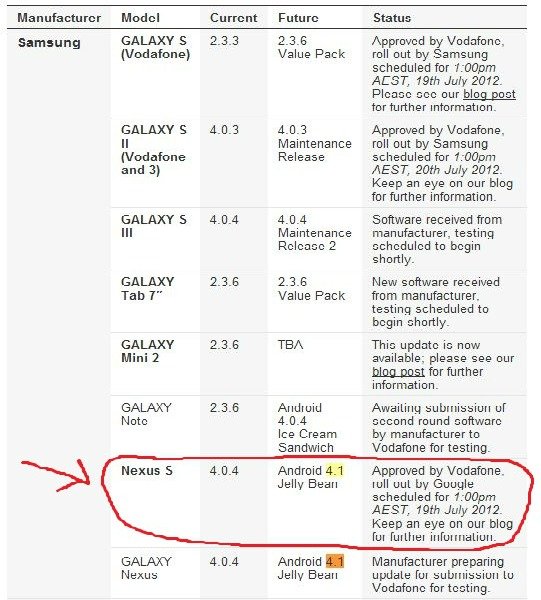 If you have a look below the Nexus S notes, you can see that the Galaxy Nexus 4.1 update still has to be submitted to Vodafone, meaning that the Nexus S will receive the 4.1 update before Google's most current Galaxy Nexus device, which is pretty odd when you think about it. That being said, I can't imagine that it should take Vodafone much longer to roll out the update for the Galaxy Nexus, and would expect to see it relatively soon (don't quote me on that though :-D).
It seems that there are alternatives for getting it on your device sooner.
So, to all the Vodafone users who are about to receive the update, enjoy Android Jelly Bean!
**UPDATE** The update has apparently been delayed due to software issues. Here's a statement from Vodafone Australia:
"We've just been advised that due to a software issue, the roll-out the of Android 4.1 Jelly Bean update to Vodafone Australia customers has been delayed. It's been advised the software currently does not meet all the Australian regulatory requirements related to emergency calls. At this stage, we don't have any further information on when the roll-out will resume, but as soon as we do, we'll let you know here on the blog. We thank you for your understanding and appreciate your patience at this time".
Picture credits: www.techethon.com