Google addresses unresponsive edges on Pixel 2 XL screen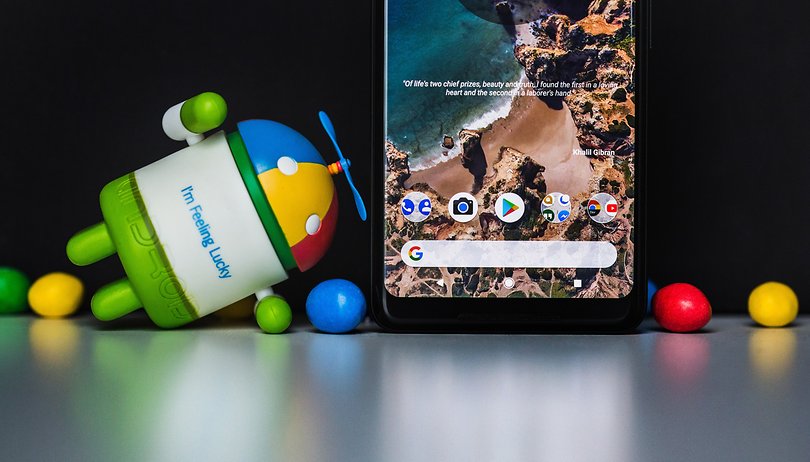 The ongoing saga of Google Pixel 2 XL display problems continues with reports of the screen not responding to touch near the edges. But Google is already working on a fix to address this issue.
Oh, Pixel 2 XL. We really, really want to love you. Seriously, it has a lot of great qualities, which you can check out in our full review. But since its release, the larger Pixel 2 has been dogged by various issues, mainly related to its display, with reports of screen burn-in and washed out colors that might even see a class action suit brought against Google.
Now a new issue with the Pixel 2 XL screen has surfaced, and it's one we can personally corroborate, as it's affecting the our own unit right here in the AndroidPIT office. The Pixel 2 XL appears to have trouble registering touches near the edges of the screen (in our case, particularly when it comes to taps around the bottom right corner). This can lead to a frustrating experience when you want to, say, close an ad that's appeared in that part of the screen, and it's also where certain controls, such as microphone use on WhatsApp, might appear.
On affected devices it usually takes several taps to get the display to acknowledge what you're doing, or necessitates turning the phone on its side to switch to landscape view.
It seems that Google's software designed to prevent the phone activating from accidental touches is being a little too over-protective in these cases, and fortunately, Google has already confirmed that they are working on an update to solve this. So far, Google's support updates for the Pixel 2 phones have been fast and effective, such as when they moved to fix the clicking issue last week. Hopefully we won't have to wait too long for this problem to go away either.
Have these issues put you off buying the Pixel 2 XL? Or are you reassured by Google's support?