Google Introduces Nexus Q Home Media Player. Watch Out Apple TV!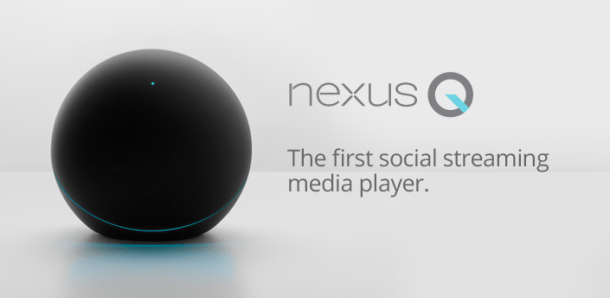 Google I/O 2012 has been nothing short of amazing so far, and the news keeps coming! Google not only introduced a feature filled Android 4.1 Jelly Bean and the Nexus 7 Tablet, but also unveiled the Nexus Q, which is a streaming media player/mini computer that could to be a very dangerous competitor to Apple TV.
The Nexus Q, and is more a less a media player with "social streaming capability", and is powered by Android Jelly Bean. It features a dual core ARM processor, 1GB of RAM, and 16GB of flash memory. The media player can be controlled using any Android device that runs Android Gingerbread or higher, and can naturally be directly connected to your TV.
This is a pretty cool concept. Imagine sitting in your house listening to music, and everyone in the room with an Android phone being able to add to the playlist. Or if you're watching a film on your tablet, you can now easily pick up where you started from on your TV. Thanks to Google Nexus Q, things like that and so much more are now possible, and I'm sure this is another feature that Apple could feel a bit threatened about.
Connectivity also isn't an issue, as Nexus Q has a micro HDMI port, ethernet, TOSLink Optical audio, micro AB USB, and jack speaker outputs. You can pick up the device for $299, and it will ship in July. You can add a pair of bookshelf speakers and cables if you're willing to spend a bit more.
Here's a video showing you a bit more about Nexus Q (Youtube link here):
I don't know about you guys, but Nexus Q, combined with an expected Google TV announcement tomorrow, seems like a direct assault on Apple TV, and is absolutely booming with potential. Is this something you could imagine in your living room?
Android Jelly Bean, the Nexus 7 tablet, and a new Android media player/mini computer. Now THAT'S what I call a great start to Google I/O!