Galaxy S5 premium and standard models: battle of the benchmarks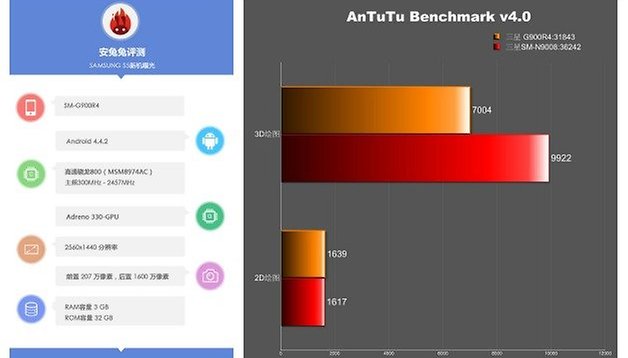 Over the weekend two very different benchmarks results appeared at AnTuTu for what looks to be two variants of the upcoming Galaxy S5.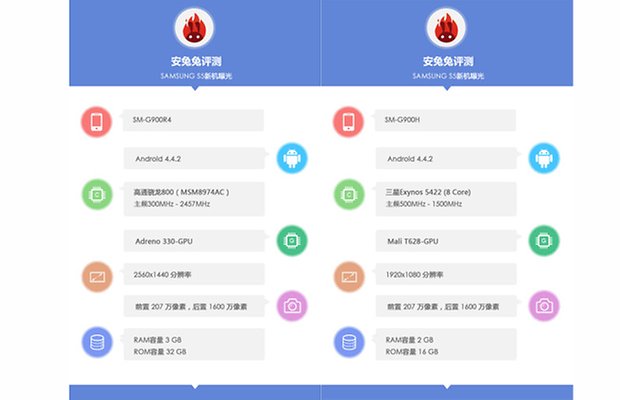 Galaxy S5 (SM-G900R4)
The 'premium' Galaxy S5, the G900R4 is more in tune with the specs and rumors we've been hoping for over the last little while: a quad-core Snapdragon 800 chipset beating at 2.4 - 2.5 GHz, 3 GB of RAM and the elusive 2K display (2,560x1,440 pixels). There's also Adreno 330 graphics, a 16 MP camera with a 2.1 MP selfie cam and, of course, Android 4.4.2. The benchmarked G900R4 was playing host to 32 GB of internal storage, so there's nothing to confirm the possibility of a 64 GB or even 128 GB version.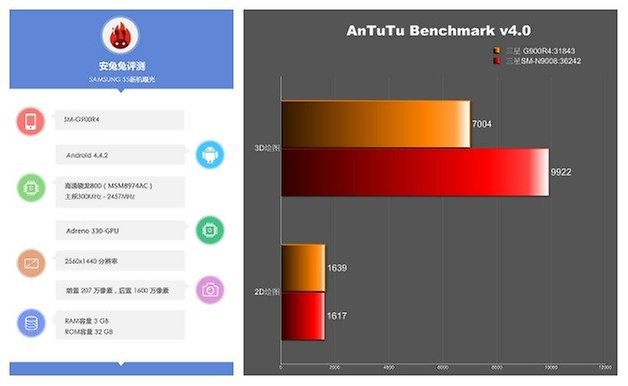 Galaxy S5 (SM-G900H)
The 'standard' Galaxy S5, this benchmark showed up less inspiring specs that may not get your pulse racing, and may well get Samsung into hot water for putting out a successor the current flagship that isn't so different from the current one (something they were accused of when the S4 replaced the S3). The G900H looks to run an octa-core Exynos 5422 chipset running at 1.5 GHz with 2 GB of RAM and the ARM Mali T628 graphics processor. This standard version also has Full HD resolution (1,920x1,080 pixels) and 16 GB of internal storage along with the same camera setup and the latest version of Android. There's no battery news on either device.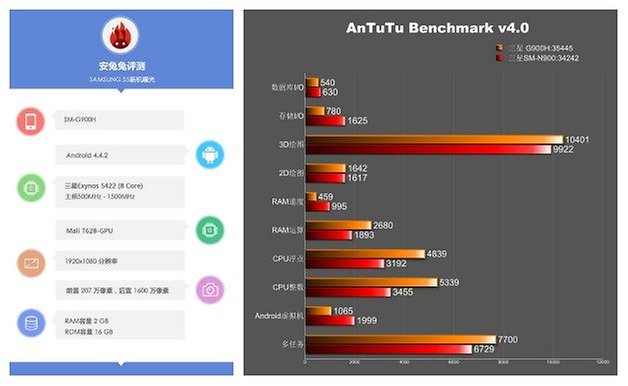 Strangely, the Exynos equipped S5 beat out the Snapdragon S5 by a long shot in the AnTuTu benchmark, with the 'premium' model scoring 31,843 points, which is actually lower than the current Galaxy Note 3 (which, however, runs a less processor-intensive display resolution). The 'standard' version, however, racked up an impressive 35,445 points in the same benchmark test, blowing both the Galaxy Note 3 and the premium S5 out of the water. Before you get too creative with your comments, I'll remind you that benchmarks don't necessarily mean all that much and these are far from the final versions of the devices, if they are indeed what we will even see in a few weeks.
And just to demontrate how suspicious you should be of these benchmarks being 'definitive proof' of anything at all, here's some other benchmarks that appeared recently that sit right in between the two we've just covered: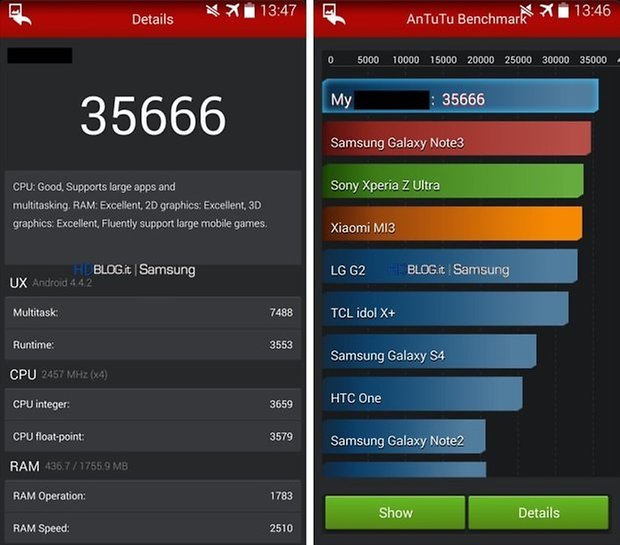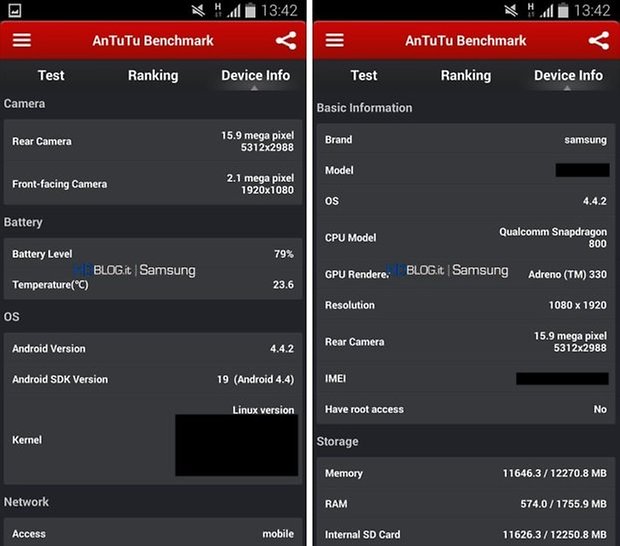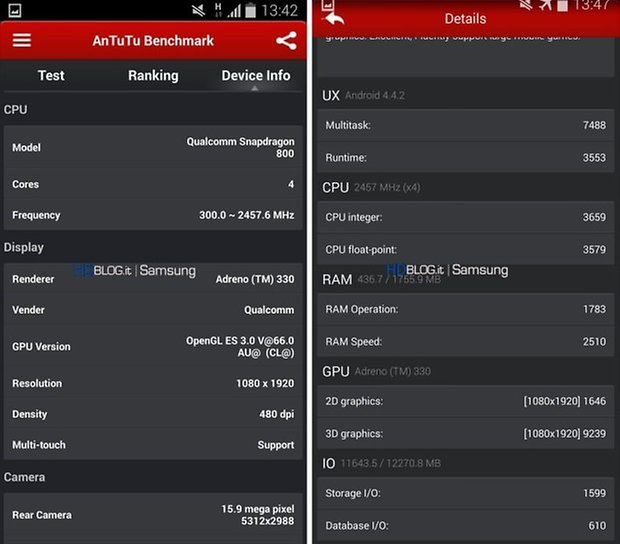 What do you think about a premium and standard variety of Galaxy S5? Do you think the standard S5 is too close to the S4?