Free apps for iOS & Android: These 39 apps are free only for a while!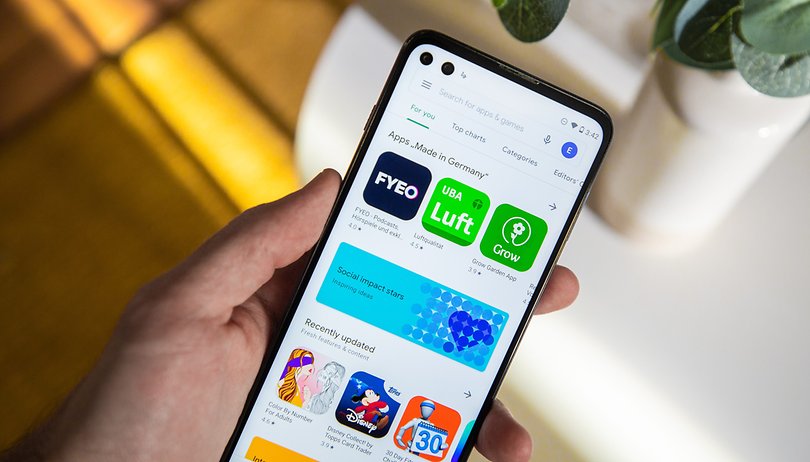 We end another week with a new list of free apps and games for a limited time only for Android and iOS. It is best you hurry up and download these 39 apps for free!
Hooray! It's the weekend once again! For the most part, the NextPit community can probably rejoice in having the day off. So why not let us kick things off by checking out a list of free apps and games that you can enjoy? We don't mean free apps and mobile games in general, but only those that normally cost money but have been made free only for the moment.
Since these apps and games are often only offered for free for a short time only, it is advisable for you to strike quickly. Antoine has already told you how you can discover such offers in his "How to find free apps without being scammed" guide earlier this week. However, we'd also appreciate it if you could let us know about such deals in the NextPit forum.
Tip: If you find an interesting app in the list below, but don't want to use the app or game right now, install it anyway, before uninstalling it from your device. That way, it will be included in your library, and you can install it for free in the future when you need it.
Free Android apps and games
Free apps for Android
Free games for Android
Free Apps and Games for iOS
Free Apps for iOS
Color Wheel ($1.99): There really are a lot of color apps out there for digital artists and designers. This one brings many together under one roof, and it's also highly-rated with 4.8 stars
Big Clock ($0.99): This app conjures a clock widget on your screen. If you want, it can even be so big that it covers the entire screen
AirDisk Pro ($3.99): AirDisk Pro makes a comeback on our list. The app lets you access your files on the iPhone and iPad (or iPod Touch) via Windows or macOS
Marklist ($0.99): Get a great post suggested, but don't have time for it right now (because you're already downloading free apps)? Marklist will help you keep track of it for later
Contacts Backup ($3.99): Back up and export your contacts with a single tap. You can quickly and securely store them in iCloud and sync them between all your devices
Scan to Go ($11.99): The app transforms your iPhone into a mobile scanner and lets you save the results as an image or PDF file
Trump Stickers and Trumpmoji ($0.99): Want something really silly? Then get over 200 stickers and "Trumpmojis" for your instant messenger. Seriously, before you download this nonsense, make your own stickers
Add Watermarks on Photos, Videos ($0.99) (paid app in selected countries): This self-explanatory app adds watermarks and logos to pictures and videos
Lock Notes Pro ($3.99): Hides your notes using passwords or your device's biometrics (Touch ID/Face ID)
Camma ($0.99): Very cool idea: you take a photo of an object with the app and then make a note about it directly: Who the gift is from, what ingredient goes into the photographed recipe - there are many situations where it will come in handy!
LocalCast for Chromecast ($7.99): Still free for now! This app streams media from your iOS device, Google Drive, or NAS to Chromecast, AppleTV, and even your smart TV if you want
MealBoard - meal planner ($3.99): MealBoard. Want to improve your time management and your diet simultaneously? Then take a look at this meal planner
Free games for iOS
Breacher Story ($3.99): We already recommended this game for Android. The free on that platform ends on Sunday, so you might want to hurry up and download the iOS version as well!
Empty School Simulator ($5.49): In this game, you're all alone in a school. What a relief in contrast to countless completely overcrowded multiplayer games, right?
Deemo ($1.99): This music game is ranked #8 in the App Store category, after all. In the game, you help a girl who has fallen from the sky and lost her memory. Solve musical tasks to bring her back home
Dream a little dream ($0.99): This game takes you to a world of dreams. The trip through the clouds is wonderfully relaxing and is accompanied by a great soundtrack as you enjoy retro graphics in bright cotton candy colors
Pixel Push Football ($1.99): We're sticking with the pixelated retro-style graphics theme, and in this case, it's a cleverly designed football game
MyHouse - Games for Kids ($3.49): This game targets the very young, aged 2-5. The game promotes the attention and logical understanding of kids
Baby Games ($3.49): Do you get lured by games for babies? If so, I have another recommendation here
Block Run World ($0.99): Run through the neighborhood and avoid obstacles. You can do that with this game not only on the iPhone, but also on the Apple Watch!
AR Runner ($0.99): Turn the real world into an augmented reality obstacle course. Just be careful not to crash into cars or run into other people
Math Racing 2 Pro ($0.99): Do you also wonder day and night about why there isn't a fun 3D racing game where you can learn math at the same time? I do, and here is the solution to that question!
Cubes - Brain Teaser ($3.49): Cubes is one of those puzzle games that is easy to learn and instantly addictive. Don't ask me how I know that
And that's it for now, be sure to stay tuned here on NextPit as we'll keep you posted whenever there are free apps up for grabs again. If you find links in the article to apps that are no longer free, please let us know in the comments. Until then, have a great weekend!