Cyber Monday 2019: all the best tech deals today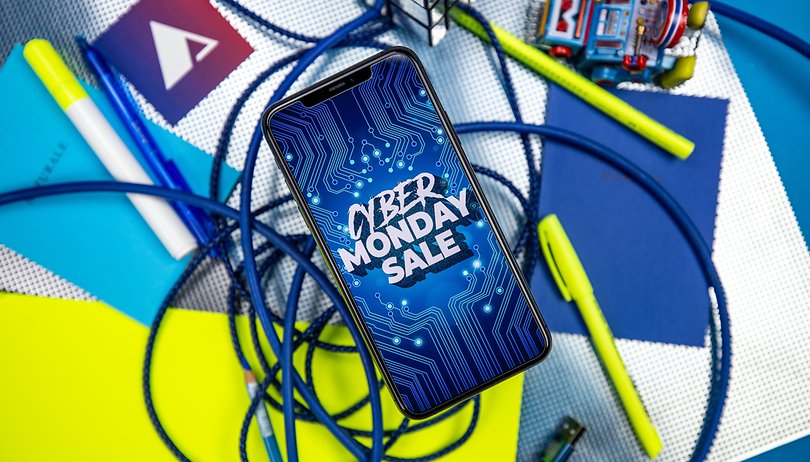 Cyber Monday 2019 is here and we've been saving our pennies to splash on some awesome tech. This year's edition is expected to provide a great number of incredible deals. You can find where to get the best possible ones right here. Read on to find our selection of the best Cyber Monday deals, including these fantastic offers from Amazon.
Jump to section:
Cyber Monday is one of the biggest shopping days of the year. Coined by retail research company Shop.org, Cyber Monday is viewed as the beginning of the holiday shopping season. You'll be able to find some of the best tech specials during this time.
Like Black Friday, Cyber Monday delivers huge savings and discounts on thousands of products from many of the biggest retailers, including Amazon, Best Buy, Walmart and Target. You'll also be able to find deals from some smaller retailers. We here at AndroidPIT are getting into the spirit too. We have some hand-picked deals on our homepage, so be sure to check them out.
The difference between these two shopping days is characterized largely by consumer behavior. More people will shop on Black Friday, but tend to spend more on Cyber Monday. There are also differences in terms of the products and deals available, but both days turn up huge savings on electronics, apparel and entertainment products.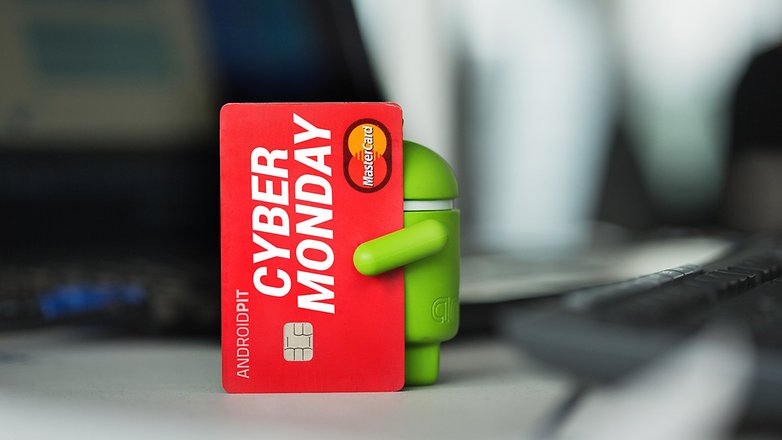 Well, that would be right here on AndroidPIT. We'll bring you the tech best deals throughout the day to help you get the hottest products at the best prices. We have some exclusive specials from vendors and manufacturers, as well as a plethora of sales on our AndroidPIT Deals Store. If that's not enough, we'll provide a list of places where you can go hunting on your own.
Most of the major online retailers will be running flash sales throughout the day, so if you know what you're looking for, just head over to the relevant retailers and see if the product you want is being offered.
Amazon
Amazon is the king of going all out for its Cyber Monday event. The Amazon Cyber Monday landing page usually lists an overwhelming amount of discounted items. We'll be added the best deals we found here when they start to go live.
Best Buy
Best Buy gets its Cyber Monday party started early and, just like last year, will be running sales from Sunday 25 November. Last year there were big discounts on Sony TVs, as well as HP notebooks and Samsung's flagship smartphones. This year they'll be offering generous discounts on tablets, laptops, and TVs once more.
Target
Target is really into the Cyber Monday thing and last year offered an extra 15 percent off for online purchases, on top of the usual seasonal markdowns. Televisions were big last Cyber Monday at Target, with anywhere from $200 to $500 being slashed off 50-inch models. Check out their deals here as soon as they go live.
Walmart
Walmart tends to go even bigger on Cyber Monday than it does on Black Friday, so you could save even more by waiting a couple of extra days on a whole range of tech items this year. Walmart was good for gamers last year, with massive savings on PlayStation 4 Pro consoles with monster 1TB hard drives. Their discounts and bundle deals are going to be amazing in 2019 too.
Other
We'll be adding links to great Cyber Monday from other online stores here very soon.
Quick links USA:
UK vendors still don't match the sheer size and scale as the US for Cyber Monday, but it's growing with every passing year. Take a look at some of the links below for some suggested vendors this year. Amazon provided the best deals last year, so that might be your best bet. Some UK vendors also use their Black Friday landing pages to promote Cyber Monday.
Quick links UK:
What products are you hoping to get a discount on this Cyber Monday? Let us know in the comments.