Cyber Monday 2023 Deals Guide: Last-Minute Discounts on Tech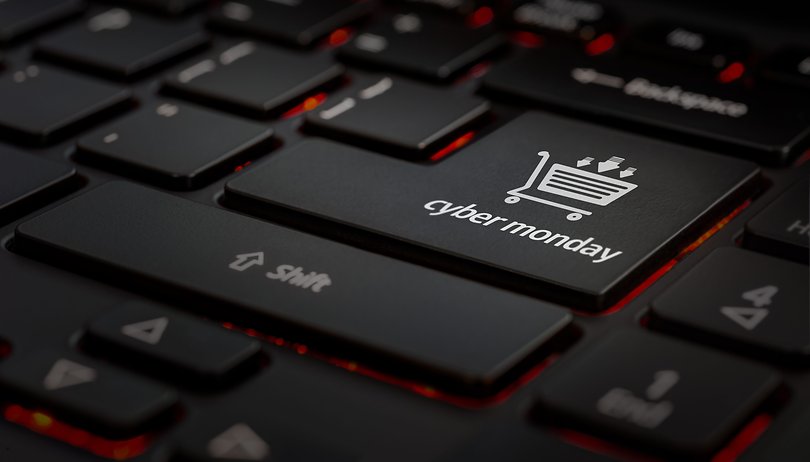 Cyber Monday deals are live! Well, even before the date, many retailers already announced Black November, Black Week, and, of course, Black Friday and were slashing the prices of numerous products. In this article, you can find out the best deals during the online price war and not lose track of your target.
Black Friday is considered the day with the highest turnover in online retail and many companies were already enticing shoppers with exciting offers in advance. And Cyber Monday started as an online counterpart that took a life of its own. However, the question arises as to whether these offers are worthwhile in the first place. nextpit's guide will help you get through the upcoming deal period and secure one or two real bargains.
Cyber Monday tech deals!
We have listed some of the most exciting offers below.
Robot vacuum cleaners and smart home deals
Smartphones and tablets on sale during Black Friday
Discounted Bluetooth headphones and earbuds
Smartwatches and fitness tracker discounts
Samsung has a special offer in store for you where you can build your own bundle in the US. This involves kitchen appliances, where the more you buy, the more you save. For instance, buying 2 items will result in a $150 discount, but if you were to purchase 4 items, you end up with a $650 discount, how about that?
These are just the initial exciting offers. We have carried out a price check so that you can take advantage of these deals directly. You'll find even more deals here over the next few days. Of course, we'll also publish matching articles to the offers you find here so that you can get through Black Friday without any problems.
What is Black Friday?
Black Friday started in America and happens the day after Thanksgiving. This is usually the best time to start buying Christmas gifts. There are some false stories about its start, but it's not related to the 1929 stock market crash. The name 'Black Friday' likely began in Philadelphia in 1966 because of the busy shopping streets.
In America, Black Friday means lots of people shopping in stores, which you might have seen in pictures. But in other countries, Black Friday is more about online shopping. You can find good deals and shop from home without the crowds.
When is Black Friday 2023?
Let's get back to 2023. This year, Black Friday is on November 24. You can find some deals online now, but the big sales start the week of Black Friday, starting November 20. The next Monday is Cyber Monday. It's famous for even more deals, especially on tech and electronics.
How long does Black Friday last?
Early deals are out now. Black Friday in November is known for big bargains, and some stores have great prices starting from the first of the month. Be sure to check these deals with price comparison tools. This helps make sure the discounts are real, as some stores raise prices first and then give a 'big' discount.
What are "genuine" offers?
We call offers 'genuine' when the store doesn't raise the price just to offer a discount. Often, stores claim big discounts, but the real savings are smaller. They might use the manufacturer's suggested retail price or old prices to make discounts seem bigger.
It's a good idea to keep a price comparison website open in another tab. This way, you can see a product's price history and check if the discount is real or if another store has a better deal. At nextpit, we only show deals that we've checked, so you don't get tricked by fake 'discounts'.
The nextpit survival guide to Black Friday 2023
So that you are not completely unprepared and overwhelmed by the multitude of deals, we have created a few points for you that you should do now to really get the best discounts and not spend a lot of money unnecessarily.
Know What You Want: Decide what you need before shopping. Whether it's a robot vacuum or a TV, have a clear idea and stick to it.
Use Wish Lists: They help you track what you want. On Amazon, add items to your list with "Add to list" on the product page. You can see your friends' lists and make lists on other websites too.
Check Prices Beforehand: Look at the price history of what you want to buy. Some websites show how prices have changed over the year. On Amazon, use "Keepa" to check if items were cheaper before.
Set Price Alerts: Get notified when items you want go on sale.
Make a Bookmark Folder: Save your favorite stores in a bookmark folder for easy access on Black Friday. Amazon and others have many deals then.
Once you have followed these steps, you will be well-prepared for Black Friday. On the day of the deal itself, however, you can still follow a few tips so that you don't spend too much:
Take Your Time: If you find a good deal, don't buy it immediately. Black Friday lasts several days, and prices may drop further. If you're happy with the price, then go ahead to avoid missing out.
Follow nextpit for Deals: Check nextpit for various tech deals where you can save money. We'll have more offers on Black Friday.
Always Compare Prices: Keep a tab open to compare prices online.
Stay Calm: Don't get upset if items run out; they're often in limited supply. Balance between careful shopping and quick decisions. If one store sells out, another might still have it. Getting frustrated might make you miss better deals. Keep a cool head!
This is the nextpit survival guide. Do you have any other tips to make the most of Cyber Monday? Have you found any other good deals? Please let us know in the comments!
---
Article updated on November 27th with Cyber Monday deals.