U.S. Judge Who Ruled Against Apple Wants to Eliminate Software Patents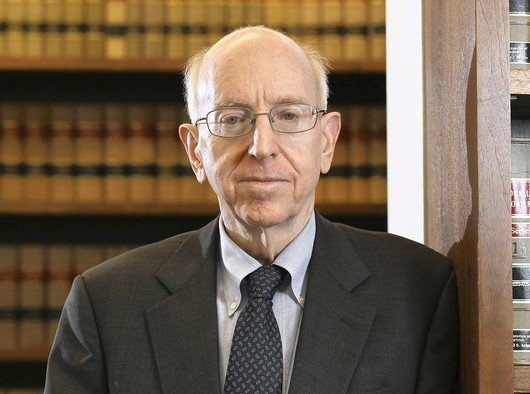 The same judge who threw out Apple's injunction against Motorola has said he wonders whether patents should cover software or most any industries at all. Richard Posner, a judge who has been at it for over two decades, thinks that the constant "struggle for survival," leads tech companies into the courtroom when they should be coming up with the next innovative idea.
"As in any jungle, the animals will use all the means at their disposal, all their teeth and claws that are permitted by the ecosystem," Posner told Reuters. The judge blames the courts, not the companies, for the current patent mess we're in. Simply put, there are far too many patents needed to build a smartphone, which keeps the competition from really innovating. "You just have this proliferation of patents," Posner said. "It's a problem."
When Apple attempted to ban Motorola's phones because of an individual feature like streaming video, Posner spoke for many when he said Apple's patent "is not a claim to a monopoly of streaming video!" AKA, you can't bar an entire phone because of a single patent you have. We couldn't have said it better ourselves.
Seriously, can this guy preside over every patent trial from now on? We need a lot more of Posner's matter-of-fact logic over in Silicon Valley. While completely eliminating patents may seems ludicrous, perhaps it's the less ludicrous than the fact that Apple and Samsung have each spent tens of millions of dollars defending their innovations. Now just imagine trying to design the next great smartphone if you don't have all that cash around. It's impossible. Who knows; if it weren't for this whole circus, maybe we'd have bendable displays by now.