Apple iPhone XS and XS Max: new iPhones unveiled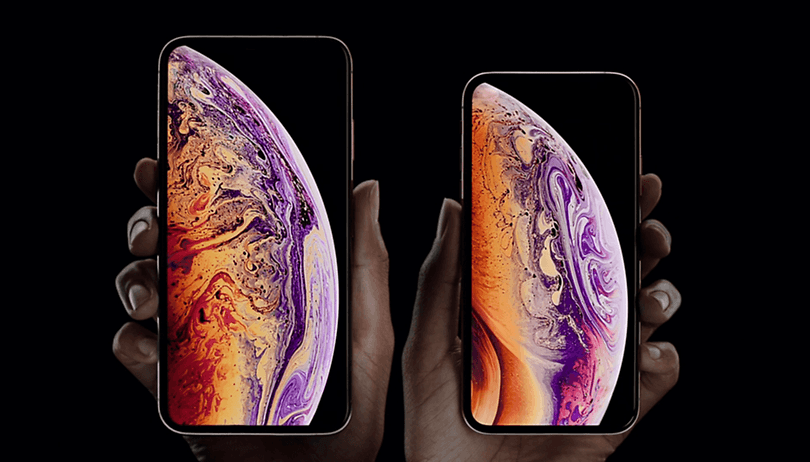 The new iPhones are official! After a fake 'accidental' Tweet and a Mission Impossible spoof, Apple presented the iPhone XS and XS Max today. So what's new on Apple's latest (and as they didn't fail to mention multiple times during the unveiling, "most advanced" and "best ever") smartphones?
---
This article will be constantly updated with photos, videos, statements and experiences of event participants who have had the opportunity to experience the new Apple iPhones.
---
You can breathe out again, the iPhone XS and XS Max are official!
Apple just unveiled three new iPhones during its keynote presentation at the Steve Jobs Theater in Cupertino. The follow-ups to last year's iPhone X, the XS and XS Max, are now confirmed. Tim Cook says Apple is about to ship its two billionth iOS device. Here are all the details.
Apple iPhone XS and XS Max: when can it be yours?
The iPhone XS will launch on September 21 and will start at $999 in the US.
The iPhone XS Max, the larger of the two devices, launches on the same day and starts at $1099 - that's $100 more than 2017's iPhone X. If you want the 512 GB version, you will have to stump up a whopping $1449.
Pre-orders for the devices start on Friday, September 14.
Two models with different display sizes
Both devices look similar to last year's flagship from Apple. The iPhone XS features 5.8-inch OLED display, whilst iPhone XS Max has a 6.5-inch OLED display. Apple is calling this an 'edge-to-edge' display. The smaller super retina display is a 2436 x 1125 resolution, whilst the larger screen on the XS Max is a 2688 x 1242 resolution. It's the biggest screen on an iPhone, ever. The iPhone XS Max is the same size as the old iPhone Plus, despite the larger display. The phones are made of a surgical-grade stainless steel. It comes in three finishes; gold, silver and space grey.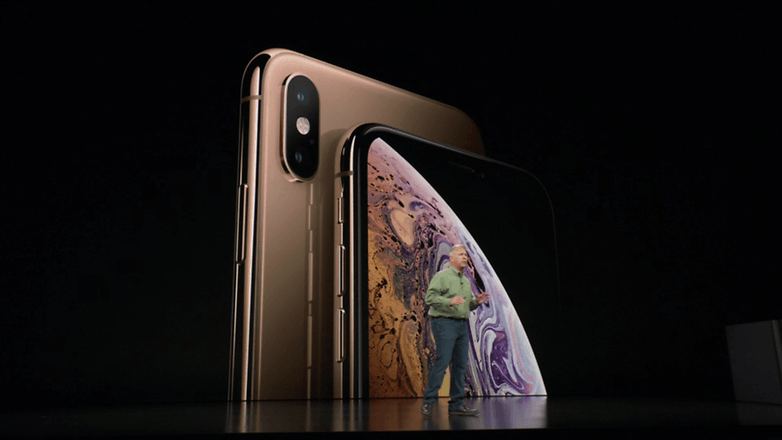 Both devices come with dual cameras. The setup is a 12 MP wide-camera and a 12 MP telephoto camera, plus an improve True Tone flash. The fingerprint sensor, and therefore Touch ID, does not return. Apple claims that Face ID is the most secure facial recognition system out there.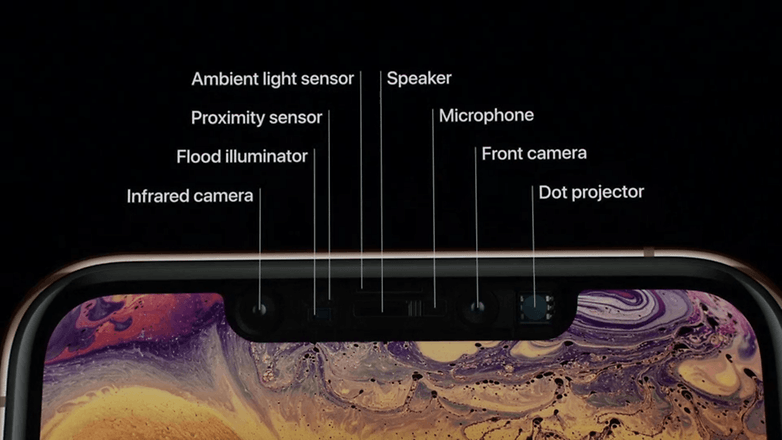 The is a new Smart HDR feature, which is like HDR but it works for moving shots as well. The software will take multiple shots at different exposures to merge in order to give you the best shot of a moving subject. Apple is calling this 'zero shutter lag'.
For portrait mode, a new depth slider allows you to adjust the depth of field after you have taken the shot using post-processing. The slider goes from f1.4 to f16. On stage, the 'smart bokeh' feature looked mightily impressive and will be a huge USP for the iPhone XS in terms of photography.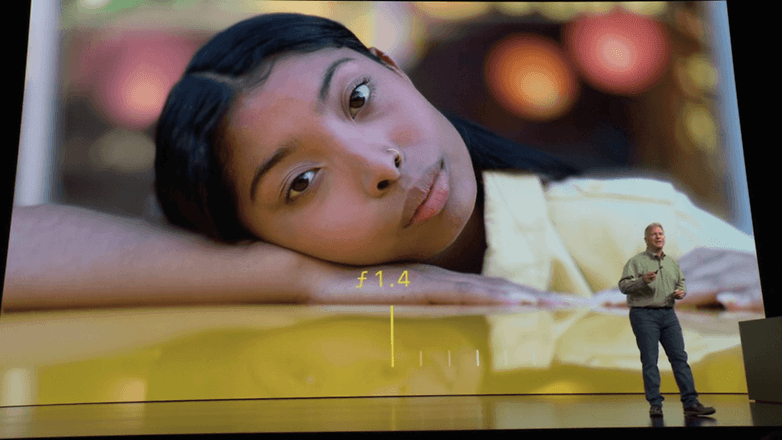 The "most powerful ever" A12 bionic processor
Both new smartphones are packing Apple's own A12 Bionic processor. It is made using a 7 nm processor and features 6.9 billion transistors. The new phones also feature a 6-core CPU and a 4-core GPU. The A11 could process 600 billion operations per second, but the A12 is capable of 5 trillion. Apple claims its new chip is also 50% more efficient than the A11. This will go up against the Kirin 980, for sure.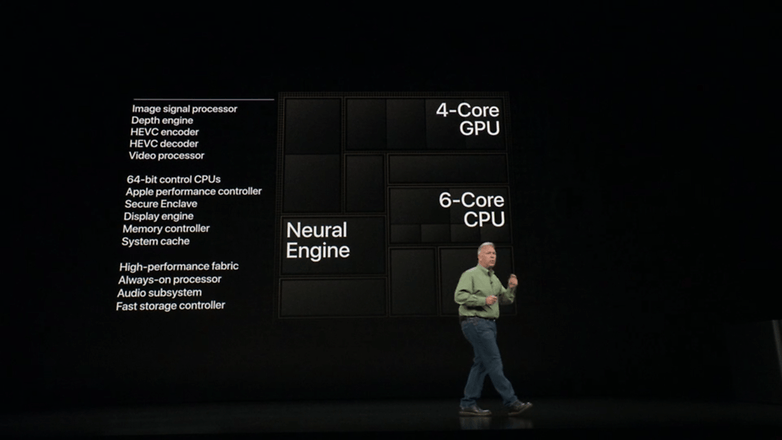 Both the XS and the XS Max come with 4 GB of RAM. There's plenty of horsepower available with those numbers. In terms of internal storage, both the XS and the XS Max come in either 64 GB, 256GB or 512 GB versions. No extra storage space is packed into the larger XS Max, then. The iPhone XS and XS Max are also waterproof.
In terms of battery, Apple says the iPhone XS will last 30 minutes longer than last year's iPhone X, and the XS Max will last around an hour and a half longer than the 2017 anniversary device. This is Apple biggest ever smartphone battery.
Oh, and dual-SIM is available in the new iPhones. It's the same one hardware SIM plus one eSIM system that we've seen before with the iPad and Apple Watch.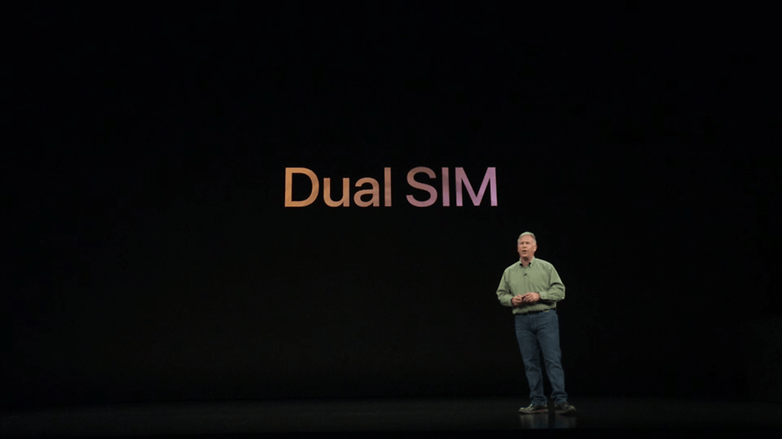 "Fastest ever" performance
We've already seen the new iOS 12 software in action, thanks to the beta. Both phones will launch with Apple's latest operating system. The stand out feature is more optimization. Apps open 40% faster, the keyboard is 50% faster and the jumping to the camera from the lock screen now takes 70% less time than it did before. Real-time learning is now possible on the iPhone XS and XS Max, which opens up some cool AR potential.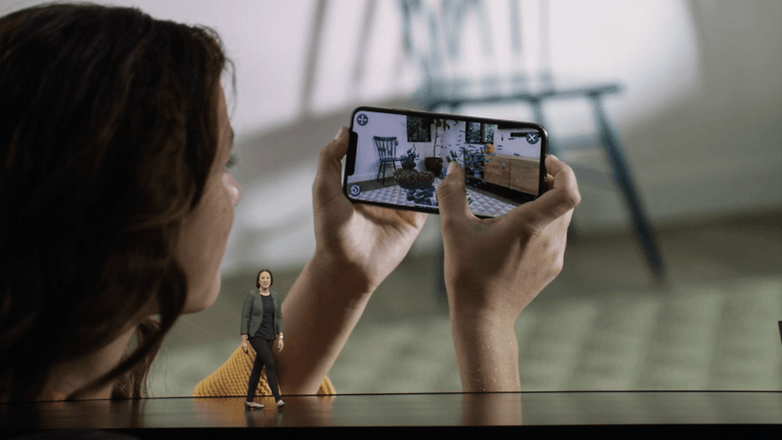 Apple iPhone XS vs. Apple iPhone XS Max technical specifications
Apple iPhone XS
Apple iPhone XS Max
Dimensions:
143.6 x 70.9 x 7.7 mm
157.5 x 77.4 x 7.7 mm
Weight:
177 g
208 g
Battery size:
2658 mAh
3174 mAh
Screen size:
5.8 in
6.5 in
Display technology:
AMOLED
AMOLED
Screen:
2436 x 1125 pixels (463 ppi)
2688 x 1242 pixels (456 ppi)
Front camera:
7 megapixels
7 megapixels
Rear camera:
12 megapixels
12 megapixels
Flashlight:
LED
LED
RAM:
4 GB
4 GB
Internal storage:
64 GB
256 GB
512 GB
64 GB
512 GB
256 GB
Removable storage:
Sorry, not yet available!
Not available
Chipset:
Apple A12
Apple A12
Number of cores:
6
6
Connectivity:
HSPA, LTE, Dual-SIM , Bluetooth 5.0
HSPA, LTE, Dual-SIM , Bluetooth 5.0
What does the Internet think about it?
Here's a roundup of the best Tweets from around the web.
T-minus one hour 'til today's #Apple event gets underway (at 1p ET/10a PT). Follow along in our liveblog to find out everything from the press badge design to what kind of chips may be powering the expected new iPhones

— Ars Technica (@arstechnica) 12 September 2018
Todd Howard, Bethesda Game Studios. Talking about 40x40 pixels on Apple ][ (I remember those so well!) New Elder Scrolls shows detail on OLED screen, great lighting effects bloom, bounce, reflect. Use new wide stereo for ambient sound without headphones. Depth of fieldeffect

— Justine Ezarik (@ijustine) 12 September 2018
.

— Carsten Knobloch (@caschy) 12 September 2018
.

— Mark Gurman (@markgurman) 12 September 2018