Android 5.0 Lollipop is a battery wonder: Battery Saver tested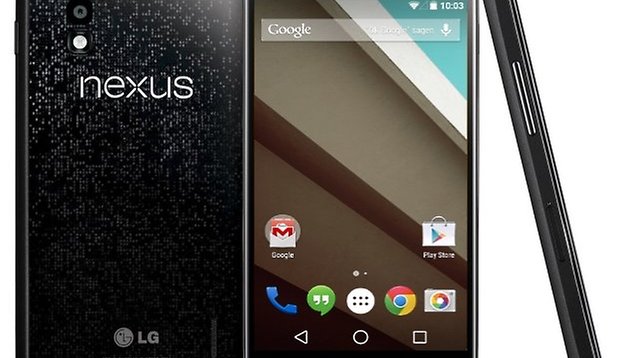 Android 5.0 Lollipop improves battery life on Android smartphones and tablets, but to what extent? AndroidPIT's own app developer Henrique Rocha tested the new Battery Saver feature brought by the Android update on his Nexus 4: here's what he reported.
Nexus smartphones, as any owner would know, are by no means battery wonders, and the Nexus 4 is no exception. Despite this fact, Henrique has had this Nexus phone by his side in both is professional and private lives, and has gotten used to the fact that it won't last him throughout the day. The moment he gets to work, the phone is already connected to a socket, otherwise it would be toast after a measly eight hours of moderate use, ten if it's been a slow day.
The last 15 percent was also the pits with KitKat, it'd be gone in about 15 minutes unless the phone was left unused. Also, since Henrique is a particularly apt user, he was able to determine that his phone didn't have any software or hardware issues. He doesn't charge his phone at night either. Instead he sets it in flight mode to save battery so as not to miss his alarm. All in all, the Nexus 4 is a real pain when it comes to battery...but that is all about to change.
And then came Android L
When Henrique installed the Developer preview and its latest updates on the Nexus 4, he really had the impression that his phone went through a transformation. When the phone had only 2% of battery, which would have meant powering down up until the point he installed the Android L update, the Nexus 4 was able to hold on yet another 30 minutes as soon as Battery Saver was switched on. But let's hear the entire story: around 11 PM, Henrique's battery life was at 17%. Having had KitKat up to this point in time, he'd be quite certain that at some point in the night his phone would die and he would miss his alarm.
With this in mind, he switched on battery saver. When he woke up around 8 AM, he deactivated the battery saving mode and started his usual morning routine, which is made up of reading messages, chatting with his girlfriend who lives in Portugal, and carefully grooming his social networks. By the time he set off to go the office, about 1 and half hours later at 9:30, the battery percentage had dwindled down to 2%. By switching on battery saver at this point, he was able to arrive in the office at 10 AM (as well as making the mandatory morning coffee) without it dying or needing to plug it in.
Longer battery life, more precise prognosis
But the impressive numbers don't end there: the battery history feature on Android 5.0 Lollipop analyses typical usage, as well as shows the biggest battery suckers and provides users with a prognosis of how much longer the battery is likely to last. While preparing this article, the prognosis showed that the battery would probably last another 11 hours, and it was currently at 17%. And this was what in the end happened.
This is how Android 5.0 Lollipop works on the Nexus 4. Of course, we can't really say exactly how it will affect every device because every user and system is slightly different. That being said, Henrique's experience gives a hint as to what other users can expect from the Android 5.0 Lollipop and what they can then get out of their Android battery.
Are you looking forward to Android Lollipop?