Why The New Patents Bill Doesn't Go Far Enough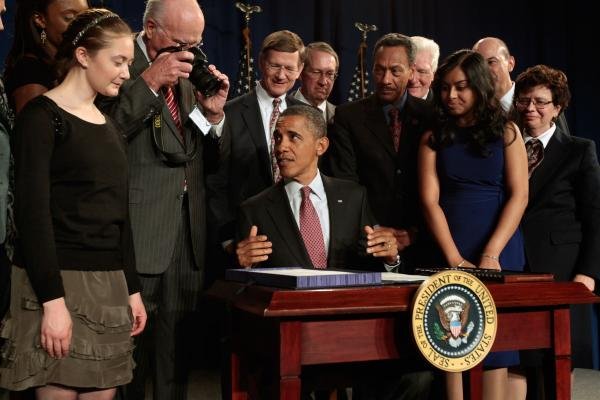 It's official; on Friday, Barack Obama signed the "America Invents Act," a set of legislation that promises to alter the way companies patent their ideas.
The new patent bill, however, won't affect existing lawsuits by the likes of Apple, Samsung, HTC and Motorola which have ensnared the entire mobile phone industry as of late.
It also still leaves companies to secure dubious patents like "the combover haircut" and "crustless peanut butter and jelly sandwiches" (two things that were actually patented!)
The Electronic Fronteir Foundation has argued that the new legislation helps big businesses most of all, since they can monitor new patent applications and pay lawyers to be on the lookout for possible patent infringements. The law also doesn't help app developers being sued by the likes of Lodsys.
That said, the bill does create new pathways for companies to challenge patents before they go on the books. Third parties can now introduce so-called "prior art," or proof of the invention's redundancy, to block patents from being issued, and the bill introduces new frameworks for challenging patents in a "post-grant review process"
The bill also helps streamline the patenting process by hiring new workers at the patent office to review applications, which could expedite patents for new businesses.
But app developers can't expect it to protect them from patent sharks, and Samsung certainly can't expect it to help them from Apple. The entire patents system in America is still a big, fat mess.
Related: