Samsung's New Phone: An Ice Cream "Fireball"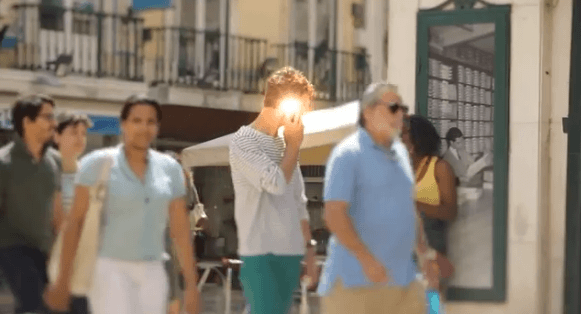 With its new video teaser Samsung has just announced to the world that they will present a new phone to the public at the upcoming IFA in Berlin. And for the first time in a while, the leading Android phone manufacturer has caught people off-guard. With our blog teeming with questions and gossip about the release of the Nexus Prime, many of us are left wondering: what has Samsung got in store for us this time around?
Judging from the fire-ball of a phone that this hipster from the video is carrying, the device is going to be a phone and not a tablet. But it's still unclear exactly what kind of phone it will be. Obviously, it would be a bombshell if Samsung presented its Nexus Prime a whole month ahead of the official release in October, but something tells me that this is going to be a radically different phone.
We shouldn't take the video too seriously and looking for clues from the images. It could well be Samsung's rumored 5.29 inch tablet-phone mutant with a powerful 1.4Ghz dual-processor. Based on a leaked road map from last week, there is also a smaller Samsung device running Ice Cream Sandwich (but is NOT the Nexus Prime) that could dazzle the public come the 1st of September.
As frustrating as it is to not be exactly sure of what the device is going to be, it's only going to make the IFA in Berlin all the more exciting. And to top things off, we're going to be there live to bring all of the latest news on the spot!
And here's the video for you to enjoy and ponder: