Samsung Galaxy Nexus Has Launched In UK According GoogleNexus Twitter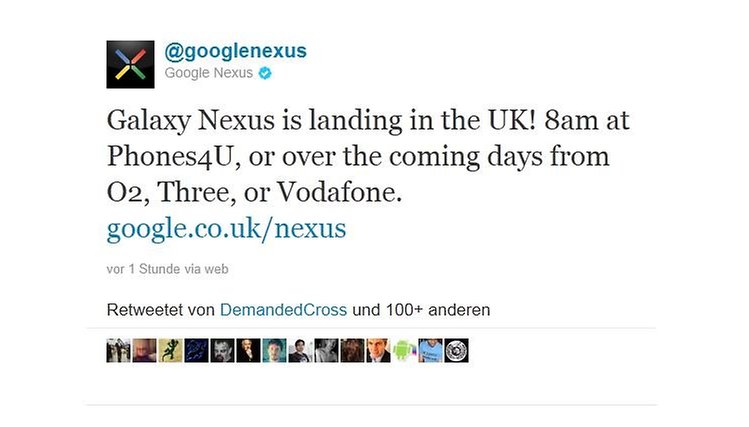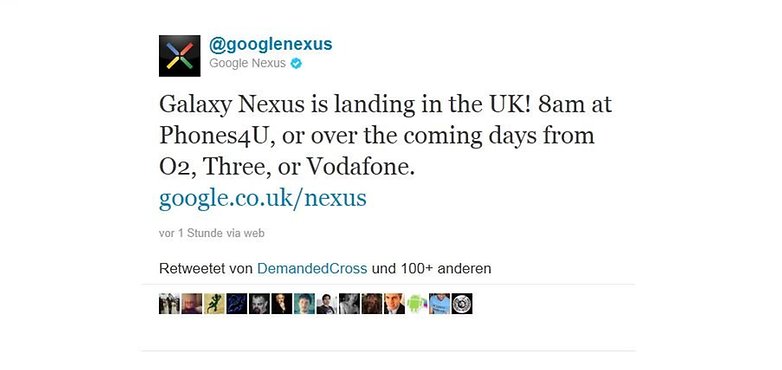 Google news everyone! Despite rumors pointing to a delayed UK release, the new Android flagship, the Samsung Galaxy Nexus, is now available for purchase at Phones4U at least according to the Google Nexus Twitter feed. But Phones4u apparently didn't get the message. At the time of this posting the Samsung Galaxy Nexus is still listed as "coming soon".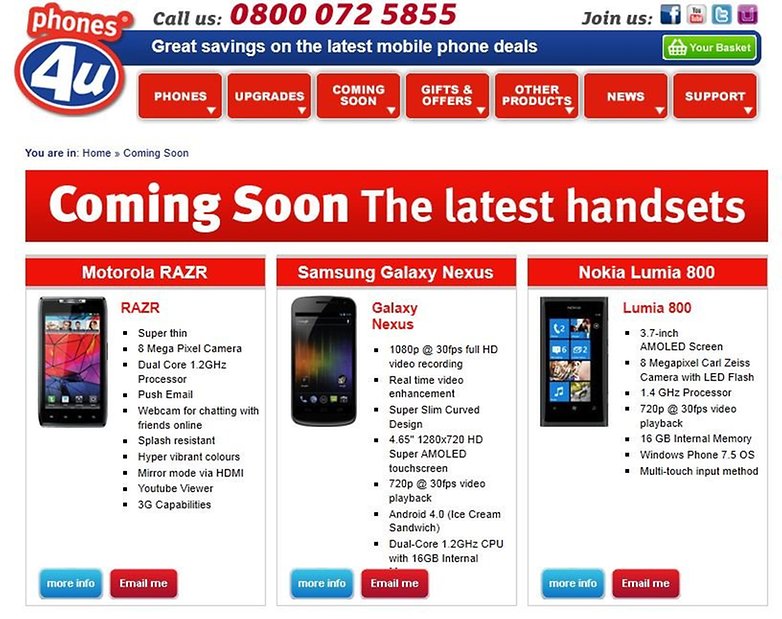 Hopefully this is just a bit of lag in the system and the order forms will get up and running in the next hours. Expect an update as soon as it's possible to order one of the new high powered Android 4.0 devices.
Related Samsung Galaxy Nexus News:
The Best Galaxy Nexus Hands-On Videos on the Internet