[Rumor] Did the Galaxy S3 Make A Surprise Appearance At CES?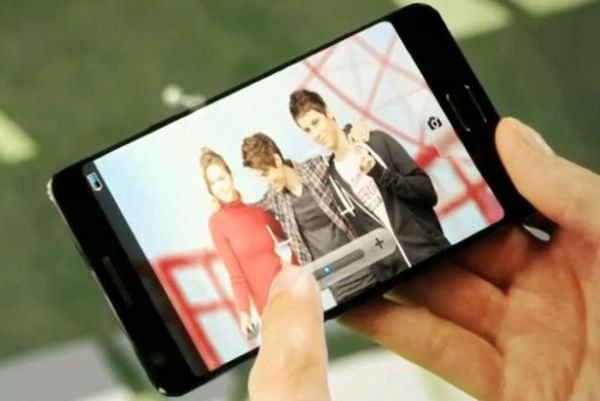 Well, well, well, what do we have here? After a Christmas lull, the Android rumor mill is finally getting back into the swing of things. Cause for all the hubub is a new picture of what will most-likely be the next big release in the Android community: The Samsung Galaxy S3. But the picture raises more questions then it does answers. Is the phone picture really a Galaxy S3? Or is it just an artist mock-up for a promotional video? Did Samsung intentionally hide the information in the video? Or did they accidentally tip their hand?
Working at AndroidPIT has taught me one thing: don't trust anything you see online unless it comes from an official source. But it's still fun to play the "what if?" game and speculate about what exactly the future holds for the world of Android. This is especially true when it comes to new devices like the Galaxy S3.
The picture in question comes from a video presentation that Samsung put together for this years CES in Las Vegas. The picture popped up in the middle of Samsung's WB850F camera presentation and bares a striking resemblance to images we've already seen of the rumored device.

One thing the sticks out in the picture is that the display is huge. Could it be that Samsung wants to make Galaxy Note dimensions standard on their devices?
We don't actually know what the device could be. If it isn't the Galaxy S3, what is it? Another, unnamed device due for a production run? An artist mock-up?
If it is just a prop for the video, you have to wonder why Samsung chose to use a mock-up instead of one of their existing phones.
As I stated before the image raises more questions then answers. But one thing is for certain, A company as large as Samsung never does anything without first planing every step of the process into painstaking detail. The screen grab is doing exactly what it's supposed to. It's teasing us into talking about just what Samsung has in store for us.
Jump to 7:10 for your glimpse of what could be the Samsung Galaxy S3