Apple Officially Patents "Slide to Unlock," All Androids Now Liable to Lawsuits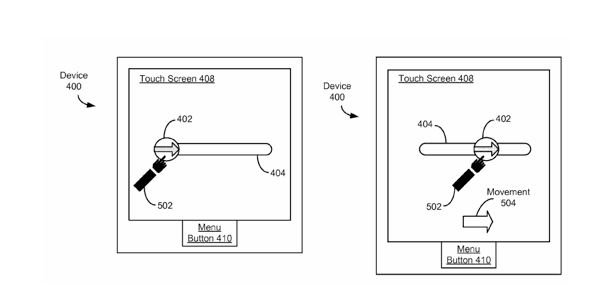 The "slide to unlock" feature Apple unveiled in 2007, which Android manufacturers replicated to a certain degree, has now been patented by Apple as of yesterday. Every single Android device is now officially infringing on at least one Apple patent.
Jobs introduced "Slide to Unlock" at the iPhone's unveiling in January of 2007 as a way to ensure the phone did not get accidentally switched on in a pocket. "To unlock the phone, I just take my finger and slide it across. Wanna see that again? We wanted something you couldn't do by accident in your pocket. Just slide it across – BOOM," Jobs said to the crowd.
The ubiquitous sliding function appeared in slightly different form on a little known phone named Neonode N1m. The finger swipe ran vertically instead of horizontally and there was no bar to push along the axis. Interestingly, a Dutch court ruled the slide to unlock was invalid because of the Neonode N1M. Apple filed the patent in 2005, 2 years before the iPhone's unveiling, but it took 6 years to get approved.
Now that this patent has gone through, the ball is certainly in Apple's court, although it's possible an American court could overrule the decision.
Related: