Xiaomi foldable phone makes an appearance in new video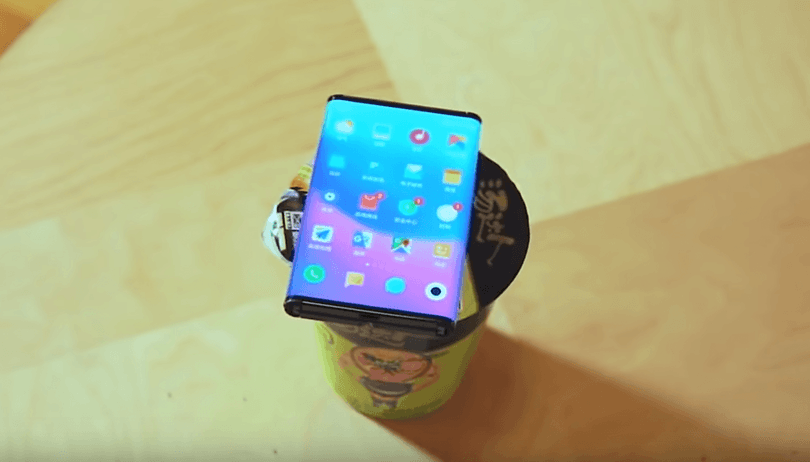 If you thought that the buzz surrounding foldable phones has died down now that both the Galaxy Fold and Huawei's Mate X have been officially announced, you'd be wrong. Xiaomi is another player in the foldable game. The Chinese manufacturer has teased its double-fold device previously, but now it stars in another video ... alongside cup noodles.
So far we know very little about Xiaomi's foldable device. A prototype was first showed off in a short Twitter video by Lin Bin, Xiaomi co-founder and CEO. Donovan Sung, the company's spokesperson, even asked fans what they should name the foldable smartphone. However, the device remains unnamed so far. What we do know and what we can see in the latest video, is that unlike the Galaxy Fold and Mate X, Xiaomi's flexible phone has two side folds.
The device can therefore be used in tablet mode, and phone mode when folded on both sides. In the latest video we also see the familiar Xiaomi swipe to go back gesture, and the rather impressive responsiveness of the smartphone:
As you can see, there also don't seem to be visible creases in the areas where the smartphone folds. This is something the Galaxy Fold was criticized for, but it's something that can be masked with high brightness. Yet, both Xiaomi foldable phone videos have curiously avoided showing the flipside of the phone when folded.
One advantage the Xiaomi device could have over both the Huawei Mate X and the Galaxy Fold, however, is its price. It is currently rumored to cost just $999, half of the Fold's price. This price tag could make it a force to be reckoned with. The flexible device is expected to hit the market sometime this year, most likely in the summer.
What are your thoughts on Xiaomi's foldable phone? Let us know in the comments.