WOAH: Black Galaxy S3 Will Pack 64GB in Storage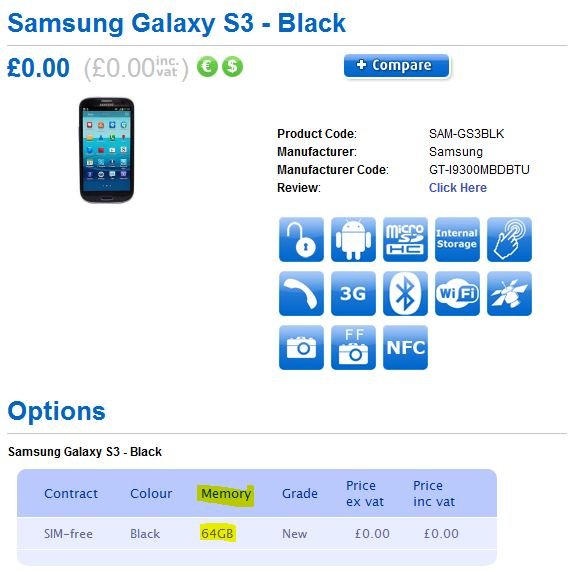 Like a character from the Matrix hiding dozens of weapons under a billowing black trenchcoat, the fabled black Galaxy S3 will be packing a whopping 64GB of memory. Clove UK just let the cat out of the bag on their website that the newly painted Galaxy S3 will be the first edition to feature 64GB in internal memory, and that's not even counting the expandable microSD card slot.
Yes, 64 GB is a TON of space. That's enough to fit:
12,800 songs, or
80 films (not in HD)
If you add a microSD card, you can also double the phone's storage space to 128GB, which is as much space as two of the most expensive iPads. WHICH IS TOTALLY NUTS. You're going to actually work to fill up that kind of phone with apps, music and videos.
No word yet on pricing, but you better believe it'll be expensive. As I've written before, upping the internal memory is one of the smartest ways for manufacturers to turn a healthy profit (memory chips are relatively inexpensive to create or acquire) and you better believe Samsung knows this.