The wearables market continues its hot streak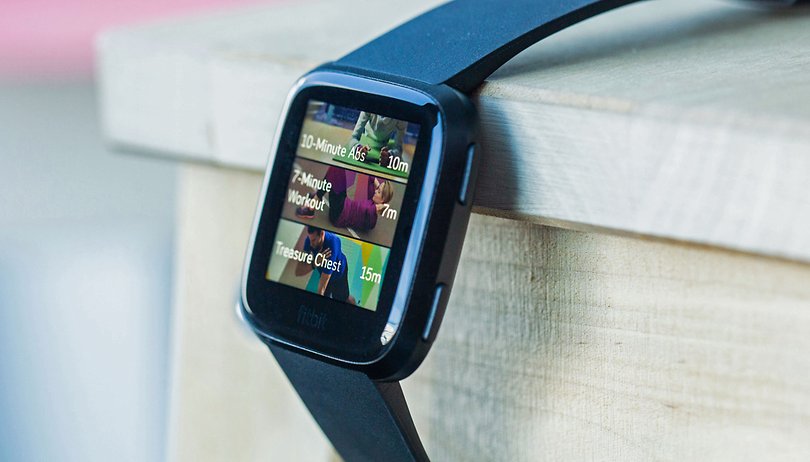 If the smartphone industry "is currently in recession", this is far from being the case for the wearables market. According to a new report from IDC, wearables are experiencing strong growth due to the growing popularity of smartwatches and connected bracelets.
Yes, the wearable market is doing well, even great. In 2018, it increased by 27.5%, mainly due to an excellent fourth quarter. Apple, Xiaomi, Fitbit, Huawei and Samsung are responsible for this trend. In total, 172.2 million wearables were shipped worldwide. However, these figures now include in-ear headphones too.
"The market for ear-worn wearables has grown substantially this past year and we expect this to continue in the years to come," said Jitesh Ubrani senior research analyst for IDC Mobile Device Trackers. "It is the next battleground for companies as these types of headphones become a necessity for many given the exclusion of headphone jacks from modern devices. Add to that the rise of smart assistants and in-ear biometrics and companies have the perfect formula to sell consumers on a device that's complimentary to the device ecosystem that lives on their wrist and in their pocket."
Apple is still the leader in this market
Of course, in this field, Apple is once again the leader with a market share of 27%, followed by Xiaomi (13.5%) and Fitbit (13.8%). However, it is worth mentioning Huawei's fine breakthrough in the field with an increase of 147% compared to last year, placing it at fourth ahead of Samsung with 11.3% of the market share. To explain the Chinese manufacturer's performance, IDC highlights the success of the Watch GT and FreeBuds 2 Pro and the fact that many Huawei and Honor smartphones were delivered with wearables.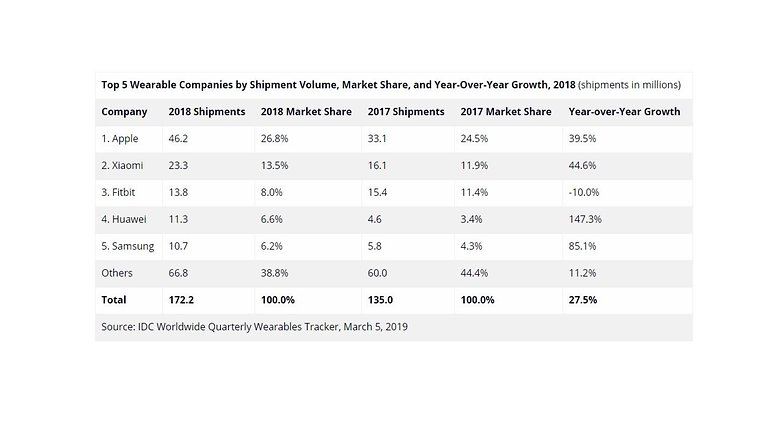 Did you buy a wearable in 2018? Let us know in the comments.