Tegra 4i and Phoenix Smartphone: Nvidia presents New Products
Authored by:
Deactivated Account Today Nvdia presented a new processor with Tegra 4i from the Tegra family, as well as a new smartphone, coined ''Phoenix'', which offers the hardware manufacturer a design to use as reference for Tegra-based smartphones. NEXTPITTV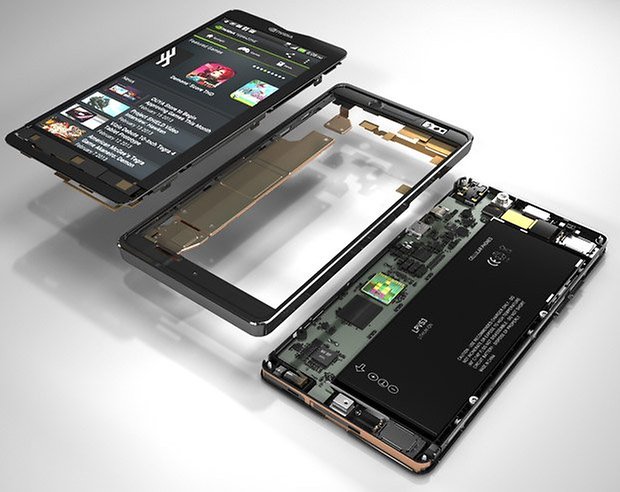 Tegra 4i
The biggest innovation in regards to the Tegra 4i is the integrated LTE Chip, which will allow for quicker internet connection. The LTE module was still optional for the Tegra 4, however with the Tegra 4i, it is now an integral built-in part of the chip. Thanks to this, Nvidia can transfer all important functions for a smartphone onto one individual chip. Furthermore, the size of the chip should be much smaller than those belonging to the competition, according to all accounts from Nvidia.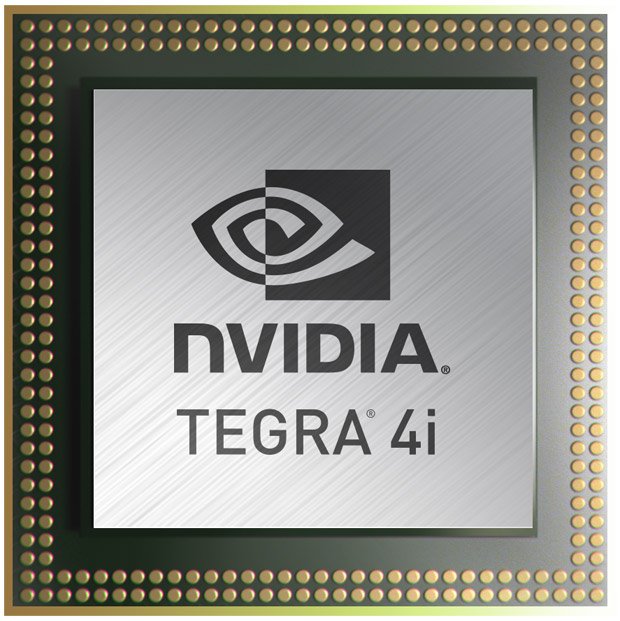 For the fist time with Tegra 4i, Nvidia mobile Chip has kept a built-in LTE module.
Just like Tegra 4, Tegra 4i relies on four computational cores, which are supported by a fifth core, specially outfitted to save energy. According to Nvidia, this will generate longer battery life, which wouldn't then be at the expense of the computing power.
Technical Data
Four core (R4 A9) + energy-saving core
60 GPU cores
intergrated LTE Module (Nvidia i500)
Nvidia Chimera Computational Photography Architecture for further camera functions
Phoenix
In addition to Tegra 4i, Nvidia presented the Phoenix smartphone, which should be used as a reference design for OEM manufacturers and hardware partners. Phoenix is only eight millimeters thick and just like the Xperia Z from Sony, it has a five inch display with full HD resolution.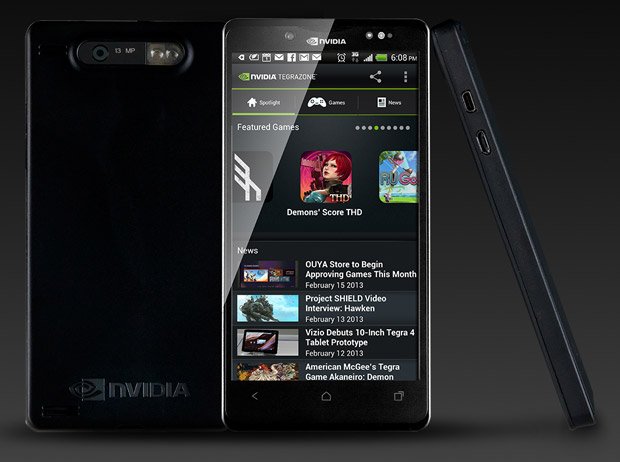 Phoenix: Nvidia's first Android smartphone with Tegra 4i
Key Data
Tegra 4i
5 inches, 1.929 x 1.080 Pixels
LTE
Camera with 13 Megapixels
Display Technology PRISM 2 with image improvement and battery life enhancement
DirectTouch for better detection from touch controls
Nvidia will present the Tegra 4i during this year's Mobile World Congress in Barcelona and while we are there, hopefully we will be able to take a look at the Phoenix smartphone.
(Photos: Nvidia)