Dual Core Samsung Galaxy Media Player? Ever Heard Of This/These?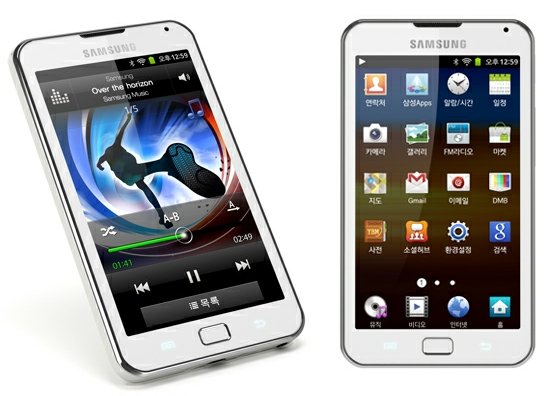 (picture from liliputing.com)
So....this is...yeah. I mean I guess it's...ok. Umm...I actually feel a bit stupid right now. As much of an Android/Samsung fan that I am, I never knew they were producing their own media players, and when I say media players, I mean ala Apple iTouch, a device that looks just like a phone, but only plays media. Apparently, the Samsung Galaxy Player 4.0 and 5.0 (yet more "Galaxy" named devices) were released at the end of 2010 at the IFA convention in Berlin and showcased at 2011 at CES, and if the Amazon reviews are any indicator, they were actually pretty good devices, with many saying they outperform the 4th generation iPod Touch! Samsung has how released a new model, the Galaxy Plyer 70 Plus, which is Samsungs first portable media player with a dual core processor.
The new medial player looks a lot like a Galaxy S2, and boasts a 5 inch display, 2500mAh battery, and supports wifi. It also includes access to the Android Market (if the picture is any indicator), and sports a 1ghz dual core processor. I'm still baffled that I never heard of Samsung media players!
Well, Samsung really seems to have taken a page from Apples book, but if the pricing is right, why not! The pricing on the original models (199USD for the 4.0, and 239 for the 5.0) was a bit high, considering they ran processors under 1ghz, and I'm curious what the pricetag on this new device will be. In all honesty, I've never been a fan of having a phone AND an MP3 player, and I'm not quite sure how I feel about these media players. With that being said, the reviews for the previous media players were pretty good, and consumers looking to seperate their phone from their media devices might want to have a look at Samsungs newest offering.
The new dual core media player will launch in Korea this week, and if the photos are correct, it looks like its running Android 2.3 with Touchwiz. No details yet on pricing.