Samsung wants you to fight fire with flowers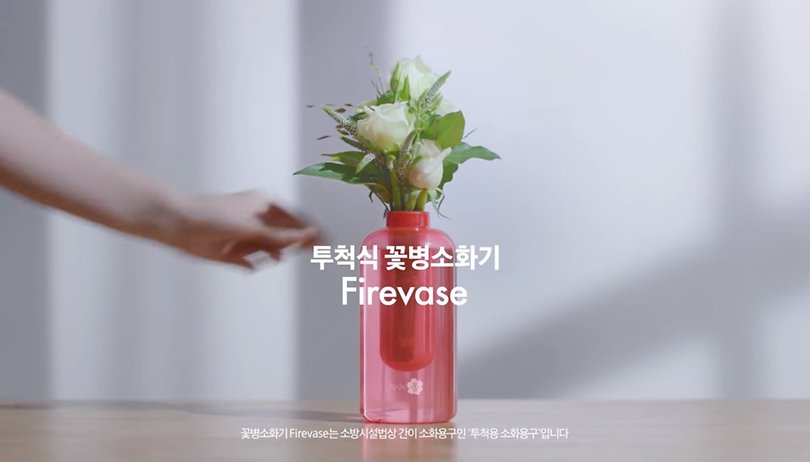 The newest thing about Samsung is neither another foldable smartphone nor the brand new Galaxy S10 family, nor does it have anything to do with the 5G. The last product of the Korean company is nothing more and nothing less than a fire extinguishing vase. No, it's not a joke. The Firevase is a vase that extinguishes fires. Yeah, you read that correctly.
Cheil Worlwide, a subsidiary of Samsung, is in charge of producing these ornaments that can save your life. All you have to do is throw the vase with force towards the flaming area and the fire is extinguished instantly. It's as easy as child's play, as throwing a ball. That's right, the vase will break. And that's when the magic happens.
When broken, the potassium-carbonate filled outer chamber cools and suppresses oxygen quickly, so you don't have to worry about the fire spreading further around the house. But until you find yourself in a situation where you need to use it, the vase has a capacity for water if you want to put flowers and make it look prettier.
This curious object was manufactured as part of an advertising campaign in South Korea to prevent fires in homes (it is mandatory to have a fire extinguisher at home there), but the success of the Firevase has led Samsung's subsidiary to produce 200,000 more units. During the time the campaign lasted, the number of households in the Asian country with a fire extinguisher increased by 8%.