Pokémon Go is now the biggest mobile game in US history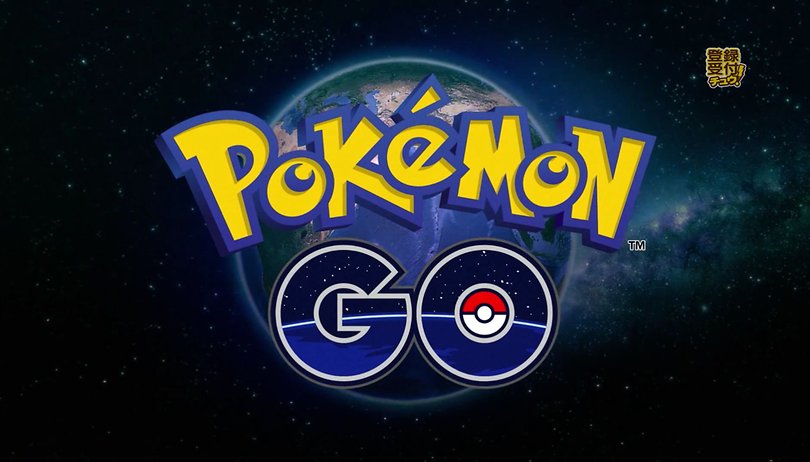 Pokémon Go has become the biggest mobile game in US history after just one week. According to a SurveyMonkey analysis, the blockbuster game has surpassed Clash Royale and Candy Crush for daily active users and is on track to overtake even bigger apps – including Google Maps.
Earlier this week, we reported that Pokémon Go was more popular in the US than Tinder and about to outpace Twitter for the size of its active user base. Now developer Niantic's new title is speeding towards behemoths Google Maps and Snapchat, which have daily active user bases of around 15 million on US Android devices. SurveyMonkey's graphs below point toward a remarkable surge in popularity and, in its analysis, the company wrote that Pokémon Go's user base had swelled to 21 million daily users as of Tuesday.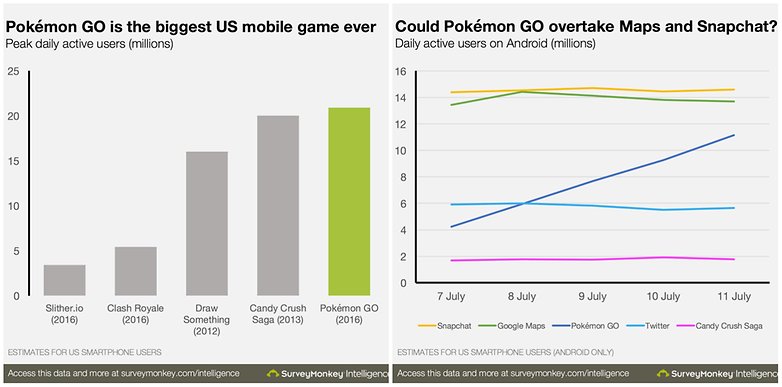 With the release of Pokémon Go adding millions to Nintendo's share price, and expectations that it will become one of the most popular apps in the US, the question remains – will it last? "History hasn't always been kind to games that generate tremendous hype," SurveyMonkey's Robbie Allan wrote. Nintendo's recent mobile game Miitomo found "early success that was ultimately unsustainable," he added.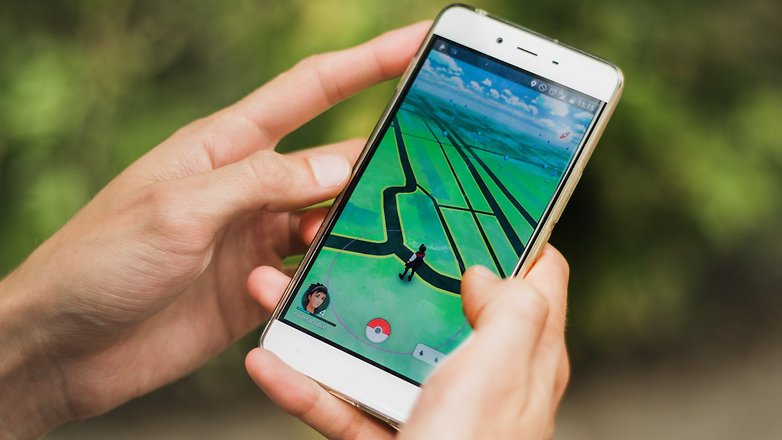 Early signs show that Pokémon Go could continue growing, with a full global release still in progress. Initial releases in the US, Australia and New Zealand were followed in Germany this week. The UK is now the next major market with an official release, with the news announced on Twitter this morning:
UK Trainers, the wait is over. #PokemonGO is now officially available to be installed from Google Play or iTunes.

— Pokémon GO (@PokemonGoApp) 14. Juli 2016
But Pokémon Go has not yet been released in Japan, the home of the Pokémon franchise and one of the biggest gaming markets worldwide. Once a full rollout is complete, it would come as no surprise if Pokémon Go had reached the top of the charts for both Android and iOS.
At the very least, we've got what is likely to be the biggest game of 2016. Whether Pokémon Go, and developer Niantic, can maintain this momentum beyond the initial hype, we'll have to wait and see.
Have you tried Pokémon Go yet? Are you part of the craze, or do you prefer a more traditional gaming experience? Let us know in the comments.