New LG G3 buyers to get free VR headset LG is giving away free VR headsets to customers who buy the LG G3, complete with a free Virtual Reality game. The Virtual Reality headset, called VR for G3, is based on the Google Cardboard design (you weren't expecting something on the level of Gear VR, were you?), which means that it will likely use the same software as Google's frugal VR solution.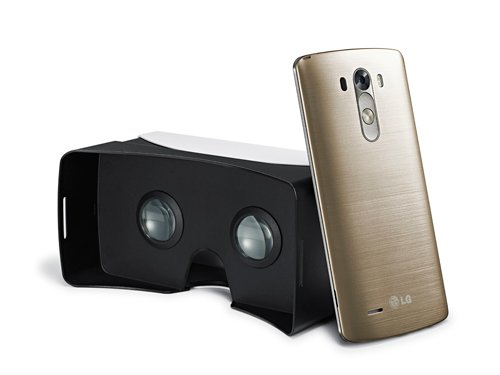 VR for G3 doesn't have internal speakers or a processor, so will rely on the power of your G3 to deliver its VR experience. You'll also be able to pair the headset up with some Bluetooth speakers, helping you get immersed in whatever VR dreamworld you're visiting.
The free game that comes with the headset is RoboBliteration, which would normally set you back a whopping $0.99. It's a twin stick-style shooter in the Asteroids mold, but optimized to work best for those in possession of a VR headset. The game can be unlocked using the QR code in the headset's box.
There's no news yet on when or where the headset will be available (apart from "selected markets"), but we've contacted LG to get more info on whether you'll be able to get your hands on one.
Is the prospect of the VR of G3 tempting you to pick up the LG flagship?