[Rumor] Next Nexus To Come From LG?!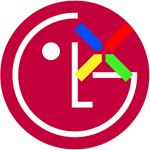 (Picture: AndroidPolice)
LG seems to be making a comeback in 2012. Fresh from the well-received launch of it's 2012 line-up (We know you liked the LG Optimus 4X HD as much as we did!) come rumours that might just help turn the fortunes of the Korean smartphone giant. According to comments an LG exec made to CNET, LG is in "heavy discussions" with Google regarding the fate of the next Nexus phone. Could LG really snap the production rights away from Samsung?
Of course, negotiations don't mean that we'll see an LG Nexus in the near future, but it does show that LG is mounting a series attack on Samsung's domination of the smartphone market. And apparently people in high places are taking them seriously. While they may have faltered with the LG Optimus Speed, LG seems to be making a quality comeback and securing a deal with Google for an LG Nexus would be the ultimate sign that LG is back in a big way.