The new Blue app takes Google Glass to the ball game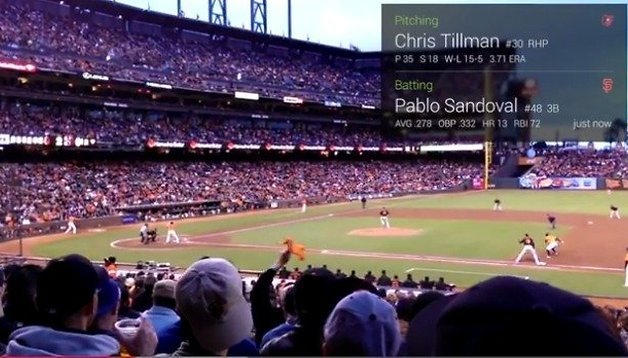 Today my Android colleagues are on their way to the Google Headquarters in Hamburg to try out none other than the infamous Google headquarters and check all the funky rooms like our German Team of Editors and Moderators were able to back in Spring. This visit lines up well with new news of an app for Glass that will take you out the ball game.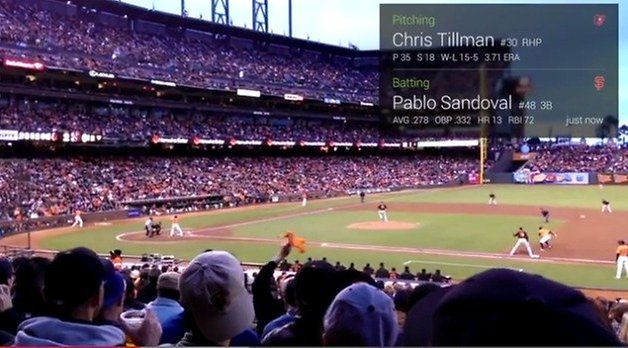 The new Glass app called Blue by developer Aaron Draczynski might be a bit late for this summer's pitching season but fans of baseball and Glass can get pumped about it for the next. I'm sure many of you know how it is to be sitting at the very top of the stands in a stadium and not be able to see what's going on because the players look like tiny ants. Draczynski's baseball app enables geolocation in order to figure out the park in which you are sitting as well as which game is currently on. Then, it will be display details on the game so that you won't miss out on a thing, like play-by-play's, which tiny man is standing on 1st,2nd and 3rd base or the pitching mound as well as who's up next to bat. The style of pitch and its velocity are integrated factors into the app and you will also receive game updates when you're off buying food. You'll definitely be the envy of your friends when they're still using binoculars in order to see what's happening on the diamond.
The app has already been fully tested on Glass at the AT&T Park in San Francisco and according to the Paper Model Plane site, the point of Blue is to present you with important data without hindering your view of the game, and still allowing you to root, root, root for the home team and buy peanuts and crackerjacks.
Here's a video to show you what the app can do:
Hopefully we'll soon see Google Glass apps for other sports, like Footfall or Basketball. What would you like to see developers design for Google Glass?