Google experiments with multi-window mode for Android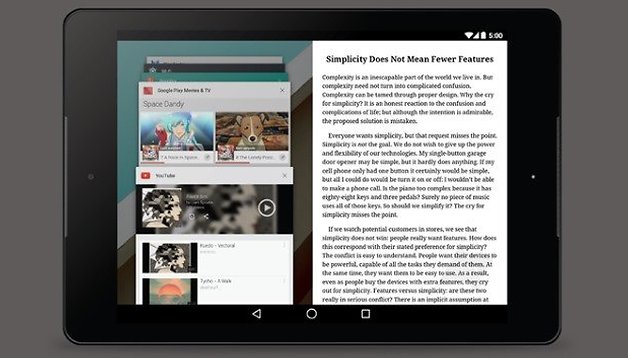 Anyone with a Samsung Note 4, Galaxy S5, or one of various other Samsung phones has the ability to run two apps side by side in Multi-Window mode. This is not yet a feature that is built into Android by default, but it is something that Google is working on. We've known for a while that Google wants to bring something similar to Android as standard, but we've been given a glimpse at how it might look.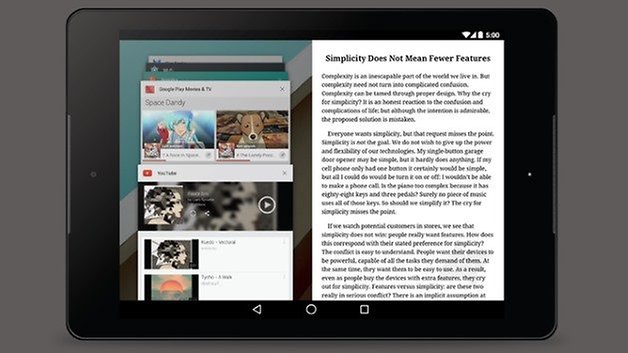 How to use Samsung Multi-Window on Samsung devices
As screens increase in size, the option of running two apps in adjacent windows makes more and more sense – it saves time by eliminating the need to switch apps, and helps boost productivity. There's no hint yet at just when we might see Google's version of Multi-Window – it could make its way to Samsung's Multi-Window with a few interesting changes and additions.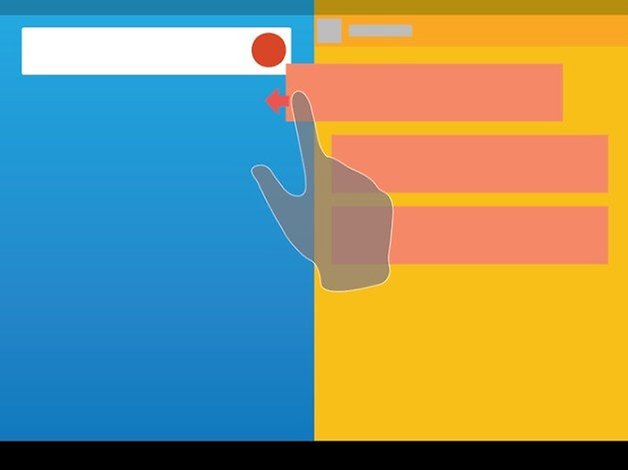 Illustrations show how the screen is divided in two, with each housing a different app. There would also be the option of running an app on one side of the screen, and leaving the home screen visible in the other half. When we say "half", it's not necessarily the case that an app would have to occupy 50 percent of the screen, windows could be made wider or narrower as required.
To help boost productivity, when there are two apps running side by side, it should be possible to drag and drop text and images between them. This would be useful for copying and pasting content, or for moving files from place to place. It has been suggested that, in theory, all apps should be compatible with the feature rather than having to be specially coded.
Have you tried Samsung's Multi-Window mode? Would you like to see something similar on other devices?