"Normal" Galaxy S4 and HTC One will be convertible to Google Editions It has been two days since we've been able to get our hands on the Google Edition of the Samsung Galaxy S4 and HTC One. These pure android models come with no manufacturer ROMs installed and comes close to the Nexus 4. However, these are only currently available in North America with no international release date confirmed. Well, fret not, for new information has been revealed that make it possible for current Galaxy S4 and One users to experience the Google treatment.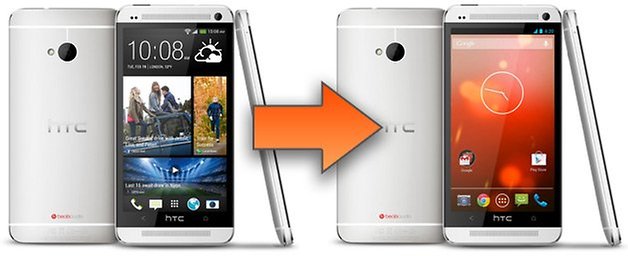 Paul O'Brien, the founder of the website MoDaCo.com, announced via Twitter that it would be possible to transform the "normal" versions of the HTC One and Galaxy S4 into a Google Edition. An important note though, as flashing different firmware on your device is not a trivial matter and you should familiarize yourself with the proper method to do so. As of right now, it seems that this fix will be reserved for European GSM models of the device, but O'Brien emphasizes that appropriate versions for different device types should be forthcoming.
You WILL be able to flash your 'normal' One or S4 to Google Play edition software. So don't feel bad if you can't order one! :-)

— Paul O'Brien (@PaulOBrien) June 26, 2013
In terms of the modding community, the developers over at XDA-Developers have already released custom ROMs for the HTC One and Galaxy S4 that emulate their Google Edition counterparts. However, this requires rooting the device and some features, such as the setting for controlling data usage, do not function correctly.
While nothing has been confirmed yet officially, this will be a big step for the people who either missed out on not being able to grab a Google Edition or just don't want to fork over the money for a brand new device.