Dead Trigger, Piracy, and the Economics of "Freemium"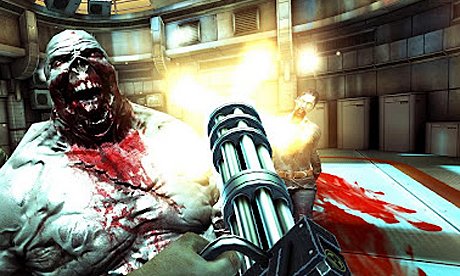 This is why Android can't have nice things: the makers of Dead Trigger have decided to offer their game for free on Google Play because they were upset that so many people were pirating it. The developers are going to try to make back some of the cash it took to create the game via in-app purchases, but they've promised fans that these purchases won't interfere with the natural progression of the game. In other words, you won't have to pay a cent to finish the game, but you can use real cash to buy new weaponry.
Despite the piracy, it looks like Dead Trigger was downloaded at least 100,000 times in Google Play since the app was first released on July 20th. Now that the app is available for free, it's unclear whether those who paid will be refunded.
It's a bit depressing to consider the fact that developers often put so much work into apps that are then pirated. But in this case, the developers could actually end up gaining even more cash than they would have, since more people are likely to download a free game, and those same people might make significant in-app purchases.
Dead Trigger is an apocalyptic zombie shoot-'em-up with 3D graphics and an impressive soundtrack. It's clear the developers spent a lot of money on this game, which makes its new "free" status all the more noteworthy.
I wonder how the economics of Google Play will change when such high-profile games are being offered for free. What does that mean for small-time developers who can't afford to just give away their app?