Dead Trigger 2 explodes in the Play Store at midnight!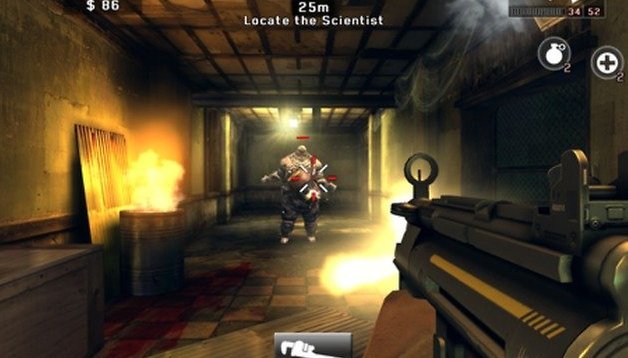 The time is now fight fans. Or should I say survival fans. Or better yet, zombie apocalypse destroy anything hungering for human flesh fans. Dead Trigger 2, one of the most highly anticipated games on Android ever, is going to be unleashed on the world tonight at midnight. What better time than the witching hour to see this virus spread and infect the entire world. Where will you be when the apocalypse starts?

I'll be tucked up in bed, supplies at the ready, door barricaded against any intrusion and full of excuses as to why I'll look like a dead-eyed psycho tomorrow at work. If I don't catch a little sickness and not come in – who knows how fast these things can spread? Better to isolate myself. In case you've absolutely missed everything about this game, here's the skinny: an unknown virus turns humankind into raging, ravenous flesh eating undead and only a few survive. They must band together, pool their skills and resources and work together to stay alive and find others like them. Oh, and massacre as many zombies as is humanly possible with an impressive new arsenal.
The game is going to be real-time too, so the sooner you get it on your Android or iOS device and start playing the more of the action you'll see and take part in. The longer you wait the more you'll be missing out on. I've put the opening cut scene for you above in case you missed it before – it's basically like playing a mission-based 28 Days Later game – and there's a gameplay video already out from one lucky tester over at AppSpy if you wanted to get a look at what you'll be getting yourself in for.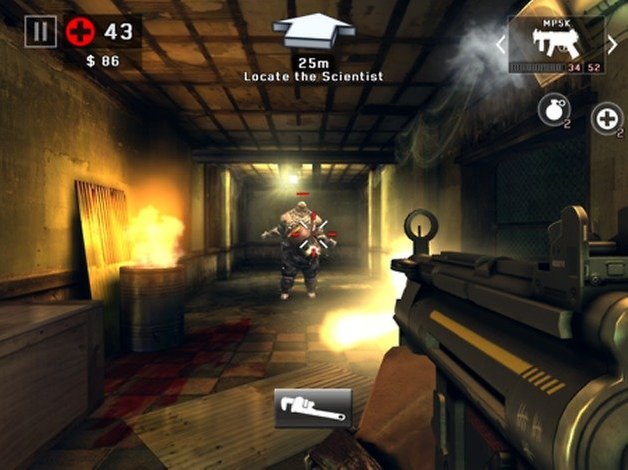 The second installment is more mission-based than the first and an automatic trigger action has been added so you will open fire as soon as you place the cursor/cross-hairs over an encroaching corpse. So you can concentrate entirely on staying alive and claiming head shots. The graphics look just as impressive as the first Dead Trigger and, so the story goes, you'll be getting a round-the-world ticket to different countries as the virus spreads, although this is not yet confirmed. It's a freemium game too, so if you want to outfit yourself with the most ridiculous weapons right from the get-go to ensure your survival and maximum carnage, you better get your Google Wallet ready. The game itself is free to download and play though.
Will you be downloading Dead Trigger 2 tonight? Let us know your thoughts when you get it!