The best dating apps for Android in 2020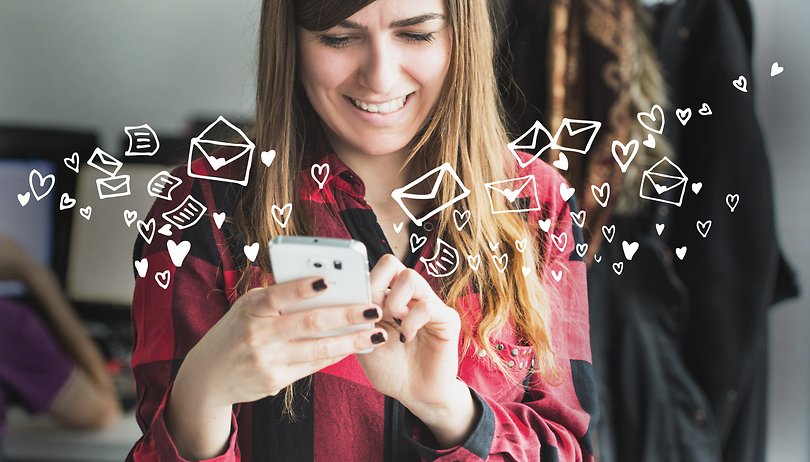 Thanks to dating apps, it's easy to find options for sex and romance from your smartphone. But even though Tinder dominates popular dating discourse, you actually have a few different options. We've compiled a list of the best online dating apps to help you find love in cyberspace (plus, we have a guide at the bottom on how to be more successful in online dating).
Tinder: the top dog
Tinder is probably one of the, if not the most famous, dating app of modern times. According to the creators, the app is used daily by 26 million users who have found over 30 billion matches so far. At Tinder you register with Facebook or your mail address. Then create a profile consisting of some pictures, your name, profession and age and a short text about you. In addition, you specify what you are looking for, how young your desired sex may be and then specify a radius in which you want to search.
Then you wipe through the profiles of potential partners in your environment. A Swipe to the right is a Like, a Swipe to the left is the opposite. If both users wipe each other's profile to the right, a match is created and you can chat with each other. As long as your interest is not reciprocated, the other users will not learn anything about your Like.
Tap on the respective photo to open the profile. Ideally, you'll see more photos, personal information, and shared interests or even friends determined by Facebook. Information such as body size or a link to the Instagram profile seems to be particularly popular. But be careful: Unfortunately Tinder also has a lot of fake profiles that want to lure you into porn services. However, you can simply report them via the app and then remove the connection so that there is peace.
Tinder is free, but if you want to use some premium features, you have to pay. This includes the possibility of doing over a profile swiped in the wrong direction or examining profiles outside your area.
Jaumo: get to the point
The flirt app Jaumo gets quickly to the point, if you have also installed the Facebook app. Because then you can log in with your Facebook account and you will be greeted with the first match immediately after starting the app. You can wipe it to the right in the usual Tinder manner - Jaumo calls it zapping - to accept it. If you also like the match, a notification will appear and you can write to the other member.
You can see new pictures of the matches in which you expressed interest in the map view. Tap one of the contacts for a short profile that shows your profession, interests, education level and smoking habits. Below you can see more pictures and at the end there is a line where you can start the chat.
Then there's the online radar. There you can see your hits sorted by distance and you can write to them spontaneously. You will be informed via notifications when a flirting person is near you. The paid VIP membership shows you "new and popular members", unlocks more features and removes chat and zapping limits.
Lovoo: better as a VIP
Lovoo uses location features to find other users near you. But you can also look around for singles in other cities in other countries regardless of your current location. The profile information is rather scarce. In the profiles you will find information on place of residence, relationship status, interests, occupation, housing situation, marital status, smoking behavior, education and religion.
But there are problems when you try to make first contact with a single. Apart from the fact that for the so-called "icebreaker" 250 characters seem too short anyway to introduce themselves, one regularly gets the announcement that the other person's mailbox is full. But of course Lovoo also has a solution for this: the paid VIP access. Because then you can make sure that the message arrives anyway.
Overall, Lovoo can be quite expensive if you are eager to find a partner. Because without money to invest Lovoo seems little attractive. If you want to reveal profile visitors and match votes or send more than one icebreaker per day, you have to spend money. However, there is increasing criticism of the credit system, as these are often not properly credited. After all, VIP access is cheaper than, for example, Tinder Plus. The Play Store comments also often complains about the large number of fake profiles.
The live function is supposed to help here, with which one should get a real insight into the life of the Lovoo user. Since you can also earn money by converting the digital diamonds sent by viewers into cash, the function is unfortunately mostly only misused for this purpose.
Badoo: find flirt partners worldwide
At Badoo you can also register with Google or Facebook. Badoo is all about popularity. And of course this can also be increased more quickly with a financial injection. The pay features of the otherwise free flirt app are set profile to 1 in the search results, get more visits, be shown more often in the direct match game, say yes more often in the direct match game and start more chats - this is already the complete feature set of the app, which is important in the search for a partner.
The profile is hardly more extensive than that of Lovoo: you learn about the approximate location, common Facebook contacts, interests - also in the form of tags, and otherwise the basics such as smoker/nonsmoker, hetero/homo, size, hair color and so on. Only the brief self-description is really personal; here the two don't take anything.
However, long-term users report several fakes, which can be recognized by extremely attractive profile pictures and which invite you to another site after a few chat messages. On the plus side, at least 250 million people worldwide are registered with Badoo. This makes the giant ideal for getting to know people spontaneously and getting in touch with them.
Download Badoo from the Google Play Store
OkCupid: good for accurate matches
The matching algorithm of OkCupid is much more sophisticated than that of Lovoo and Badoo and you are not yet completely on the commercial track, because apart from a profile boost for more visibility you get everything for free, which is useful for finding a partner.
For this online dating portal you need to bring some more time and effort, but it's worth it! Sign up, fill out your profile as detailed as possible, upload pictures and then answer any questions the app asks you. On the basis of these OkCupid determines potential matches that fit you particularly well (at least in theory). But you can also just browse through the offers or see people in your current environment.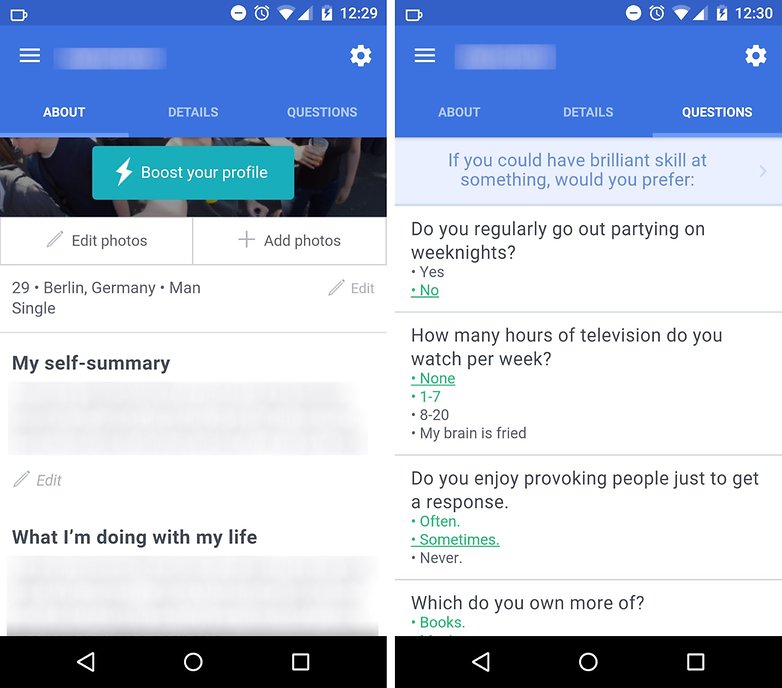 Best for women in charge: Bumble
Bumble offers an intriguing twist on the typical dating app format. You swipe through matches in a similar way to Tinder, but men aren't allowed to message. With Bumble, women have make the first move.
For women who get frustrated with a bombardment of messages from men who have barely read their profiles, or men who get anxious trying to come up with that killer opening line, this can be a great way to make dating less stressful (of course, for women seeking women, it's basically business as usual, and men seeking men are still best served with Grindr).
Another factor is that matches on Bumble disppear after 24 hours if no further contact happens, so you won't spend days wondering whether it's too soon to send a message, or whether you're going to receive one. You either hit it off soon, or the app encourages you to move on.
Best for gay or bisexual men: Grindr
If you are not necessarily looking for a serious relationship, but rather to have a good time, you might as well go to apps dedicated to this, where, at least, everybody agrees! Grindr is a site designed for gay and bisexual men to meet. The application shows you profiles nearby, and you can start chatting with them.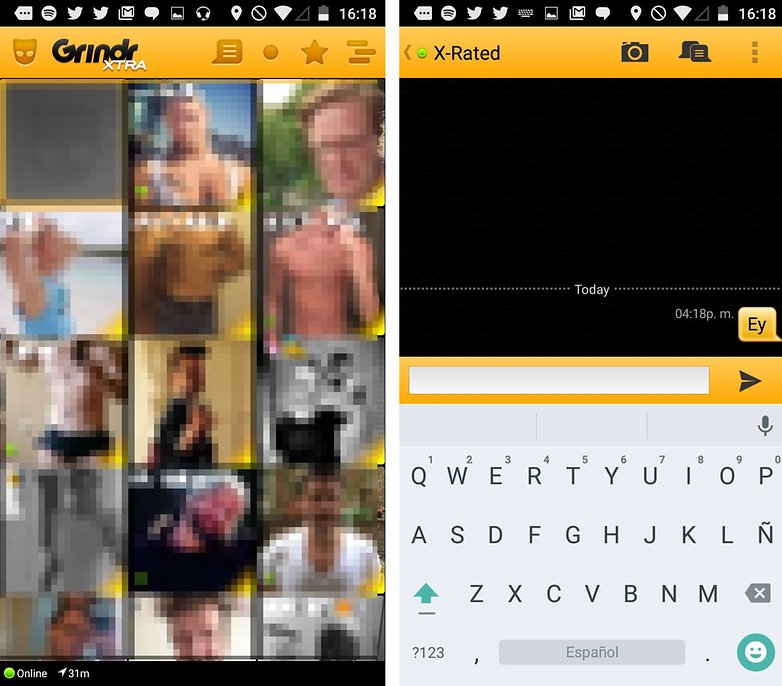 Small tip: to make your profile go up in the lists, and thereby having more chances of making contact with someone, connect regularly, even if just for a few seconds.
Get Grindr on the Play Store.
Zoe & Wapa: women for women
Zoe is a very small platform compared to the other dating apps. It is not only a dating app for lesbian and bisexual women, but also a social network to make and maintain contacts in the lesbian community.
The app has similarities to Tinder in both process and design. First you create a profile with some pictures, your name, profession and age and a short text about you as well as how young your desired sex may be. Then you go in the periphery on the search and wipe also here the profile to the side, which pleases you. If you like each other, a match will take place and you can chat with each other.
Another popular dating app for lesbian, bi- or curious women is Wapa. Here you can show yourself with up to 10 photos on comparatively many pictures, and some even "lock" special ones, so that only chat partners approved by you can see for example your face. Even video messages are supported by the portal.
What do you think of these dating apps? Do you have any better ones?
BONUS: our guide to optimizing your profile
You want to increase your chances of getting the matches you are interested in. So having a profile that stands out is important. You're presenting yourself to the world and you need to look and sound your best. So here are some ways to make your dating app profile better.
Get a good profile picture
Having a dim, poor quality profile picture decreases your chances of getting matches on most dating apps. A good profile picture maximizes the amount of potential matches you'll have available. Luckily there are some free apps to make your picture better.
Professional photographers edit photos. That's part of the reason why they look so great. You could go and pay for one or you could get a couple of photo editing apps for free. You shouldn't distort the image so much that you don't look like yourself but you should look like you do on your best day. You can get AirBrush to clean up your blemishes and remove any temporary imperfections in your profile picture.
If your profile picture makes you look a little distorted you can get the GoSexy app to make your body look slimmer.
Know yourself
Knowing your wants and needs are important to making a profile that suits what you're looking for. You need to be honest with yourself and think about what type of relationship you're looking for. Maybe you just want to date casually, perhaps you're looking for a long-term relationship or maybe you're open to the possibility of meeting a new friend.
You should also really think about who you are and not who the ideal you is. If you like watching movies and TV shows but always say you should read more you should not put in your profile that you enjoy reading. This is the ideal you and not the real you. Some of the dating apps above use sophisticated methods of making sure you're honest with your personality.
Write a quality profile
You need to craft a profile that uses the sophisticated matching methods of the dating app. That means being thorough in your answers and answering every question no matter how odd it sounds. Your potential matches are looking at how well you answered and they want to see if you're a match before messaging you. Be sure to invest some time in your profile after download the app. It will pay off in the end.
Be sure to show what you are and not just say who you are. If you're someone who is brutally honest, just say something brutally honest about yourself. If you think you're funny put in a few funny quips. Your matches will see this and conclude that you're funny and honest.
Be sure to include everything you are interested in. Really think about this. Your matches will be looking for shared interests and the more you share with others the higher the chances that you will be matched.
How have dating apps worked for you? Any Android love connections out there? Let us know in the comments below.