Best food ordering apps for Android: delivery and take out made easy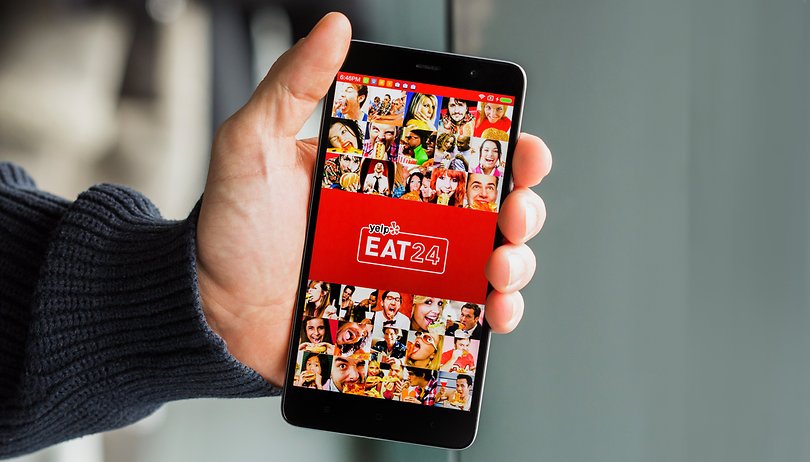 If you want your favorite foods with a few swipes then you need a reliable food ordering app. Don't worry about cooking, you can have all your favorite foods delivered right to your door fast and easy. Here is a list of the best food ordering apps for Android to get you started.
Best for quick ordering: Beyond Menu
Beyond Menu might not have the most comprehensive filtering system or the most reviews for restaurants but what it lacks in complexity it makes up in speed. Setting up an account is very easy and you can be on your way to ordering food in just minutes.
The interface for Beyond Menu isn't the most stylish but it is really easy to read and navigate. It also has a lot of restaurants in its database so you can find just about anything you feel like. You can also make reservations, just in case you feel like dining at the restaurant.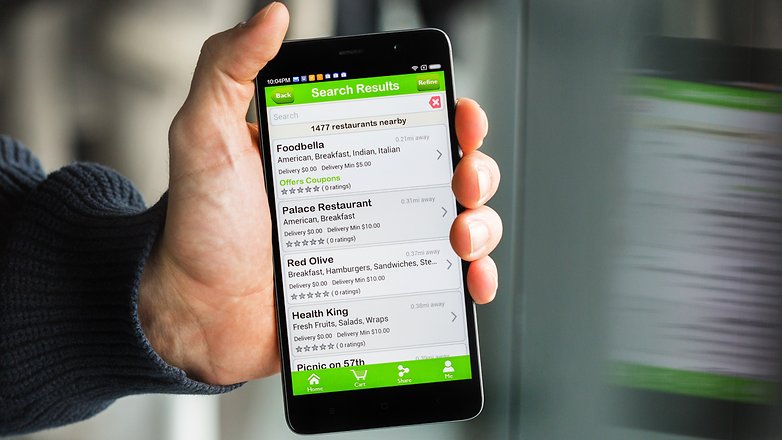 Best for simplicity: Seamless
It's in the name: Seamless makes ordering food simple. Once you enter your address you can search for a particular type of cuisine like 'Italian' or a more specific dish like 'calzone' and you will find plenty of choices of places that serve what you're looking for. You can also include other factors like delivery fee.
The simplicity of Seamless' search results makes it much easier to order food. You can see the ratings a restaurant has received, its price, how close it is to you and approximately how long delivery will take. You can then quickly pick out what you want and pay using their system.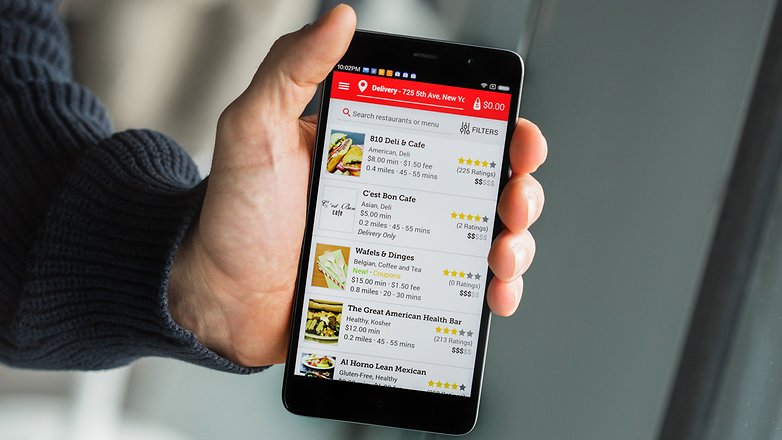 Best all-around food ordering app: GrubHub
This is our top pick for a food ordering app and it does just about everything well. It has a solid number of reviews for restaurants, a good amount of information in its descriptions, simple ordering and a comprehensive filtering system. That's probably what has made it the most popular American food ordering app.
Once you find the restaurant you like, GrubHub really starts to shine. When you get into the menu you can choose from items that are really popular. That way, if you are unfamiliar with the restaurant and don't want any surprises, you can take the safe bet.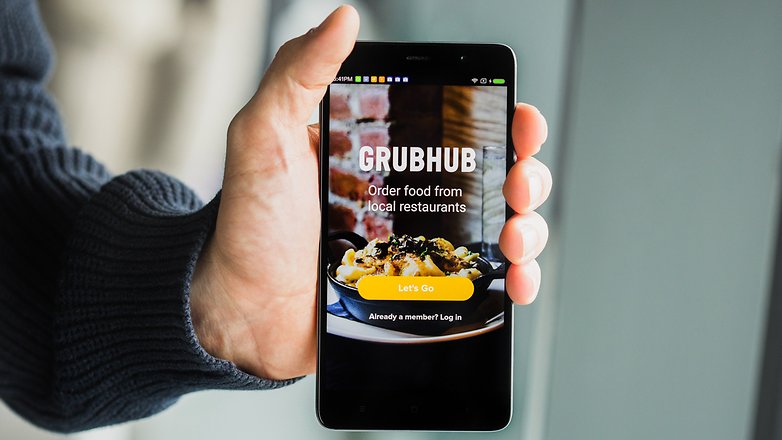 Best premium: Caviar
With a name like that, you know you're getting something fancy. And expensive. This service is both of these but if you've got money to burn for that extra care and attention to your delivery, this app could be for you. Caviar employs its own army of couriers so you have a direct relationship with your delivery person all the way though, including real-time GPS tracking capability within the app. Caviar specializes in getting you food from fancy restaurants that don't usually do delivery.
Of course, this comes with a corresponding cost, including an 18% service fee. But you also avoid many of the issues that happen on the much busier, more mainstream delivery apps, and Caviar's app design is intuitive and easy on the eyes too. Currently, Caviar is only available in some select US cities.
Best delivery: Postmates
Postmates isn't just for food, it's an all-purpose delivery service that will pick up just about anything from just about anywhere and bring it to you. Groceries, meals, household goods and even alcohol. The courier will also deliver anywhere, even if you're out in the park or otherwise away from a building.
Delivery fees are high (usually around $5.99) with a 9% service charge and suffer from surge or 'Blitz' pricing in busy periods. But if you're a regular customer the subscription model of $9.99/month, no-Blitz pricing can pay off, and new customers get $100 credit on delivery fees.
Best for reviews: Eat 24
Eat 24's reviews are powered by Yelp, giving it access to some of the best review information and range of user photos compared to the competition. Because the app gets its review information from Yelp, you get a higher volume of of them and a wider range of opinions. With some restaurants you can get 500 or more.
Eat 24 works like a standard food ordering app but with the reviews being better, the filtering is more effective. It streamlines the ordering process because you won't have to go through a bunch of terribly rated restaurants before you find the ones you like.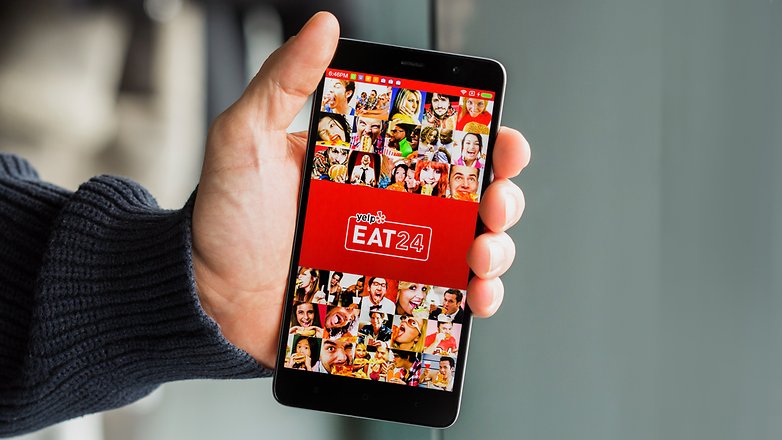 Best food delivery app for Europe: Deliveroo
You might think Deliveroo is Australian but it's actually a British-based food ordering app with operations currently available in the UK, the Netherlands, France, Germany, Belgium, Ireland, Spain, Italy, Australia, Singapore, United Arab Emirates, Hong Kong, Kuwait, and Taiwan.
What has made Deliveroo so successful is its concept. It provides the marketing, ordering and delivery for restaurants instead of depending on a blend of the restaurant's and food ordering app's service. That way, you can order food from restaurants that don't have their own delivery service.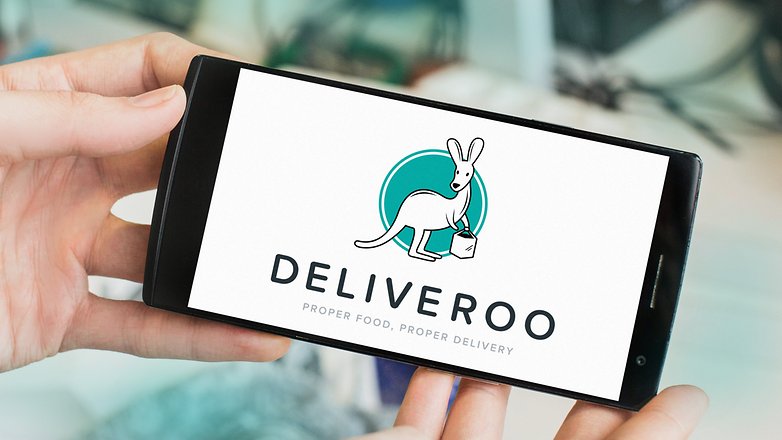 Best food ordering app for Asia: FoodPanda
If you are abroad, you probably want to consider using FoodPanda as your food ordering app. Most likely, the country you travel to will be available for service, especially if you are traveling to Asia. The app includes a lot of chain restaurants Americans will be familiar with like KFC and Pizza Hut, as well as local places.
FoodPanda guides you through the search process. Once you enter a location, a little cartoon shows you the filter button. The filters are quite useful and one unique feature is the discount filter. FoodPanda has deals set up with some restaurants so you should take advantage of these specials.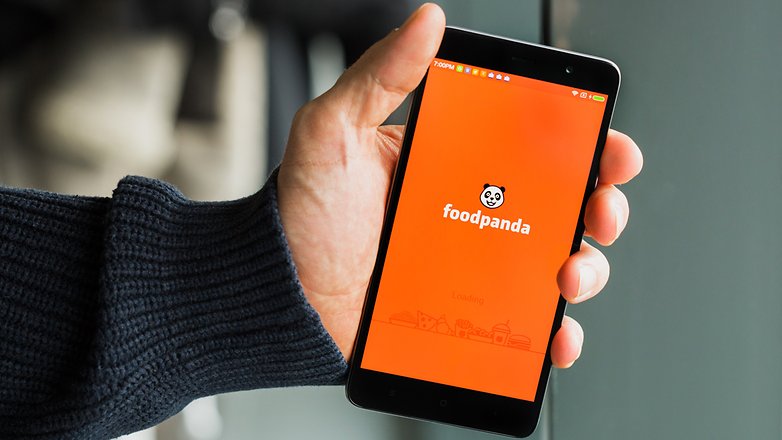 Best social food ordering app: Zomato
Zomato combines social media, food ordering and dining out. This New Delhi venture has exploded on the restaurant and delivery search scene expanding operations into 23 countries, including the United States. The app provides scans of menus and photos from its street teams as well as reviews and ratings from users.
By bringing social media into the food ordering and dining out experience, Zomato has created a community of followers who are looking to continue the social part of dining even when they are not together. Dining has traditionally been a social thing. With Zomato, you can eat with your friends and family even when you are away from them.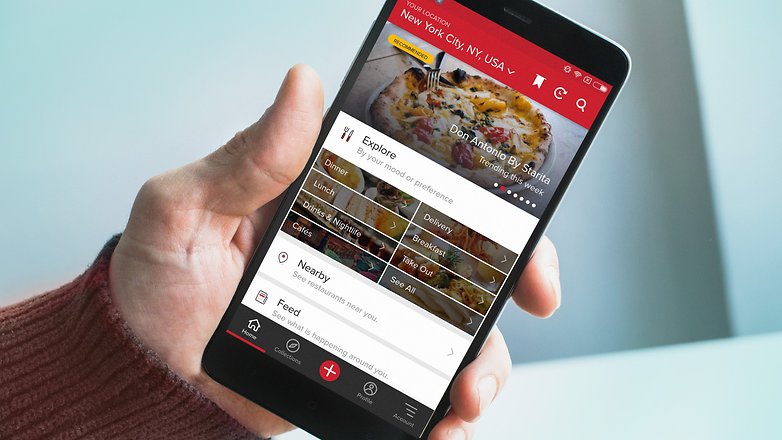 Do you have other food ordering apps you like? Let us know in the comments.