The best 3 calendar apps for Android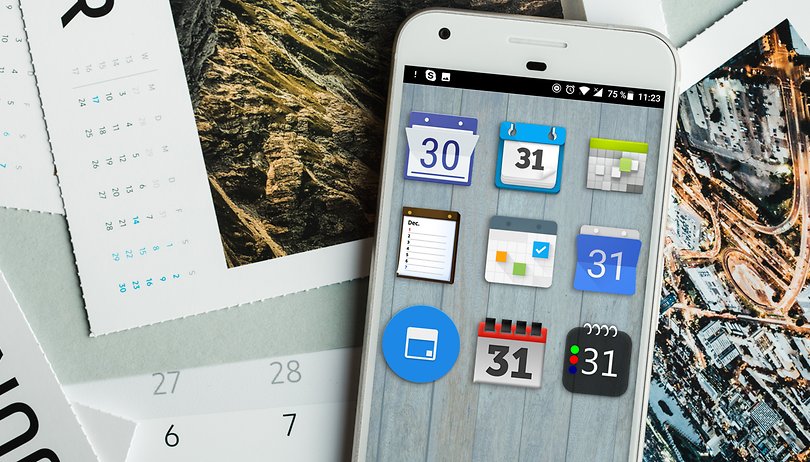 Google Calendar sets a high bar for other Android calendar apps to try to reach. As solid as it is, you may have unique needs which warrant exploring some alternatives. That's why we've put together a list of the best three calendar apps on the Google Play Store.
Google Calendar
Sometimes, the obvious choice is the best one. Google Calendar is a fine choice for those on Android who are tied into the ecosystem of Mountain View. If you are already using Gmail and Maps, for example, Google Calendar is the only logical choice for managing your schedule. The apps work seamlessly together, with automation and cross-communication all over the place. Got an email about an appointment or meeting? Google will automatically add that to your calendar app for you, often with the address and phone number pulled from Google Maps.
Google Calendar may not be the most customizable calendar app on the Play Store, but for a solid app that is frequently updated, you don't need to look further than this. It's also worth remembering that Google Calendar comes pre-installed on Android smartphones and is completely free to use. You can't ask for easier and more convenient than that.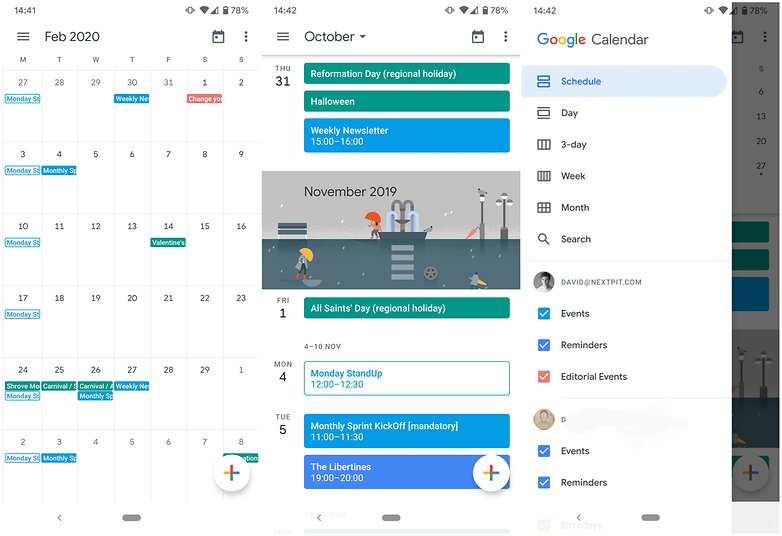 Business Calendar 2
Business Calendar 2 might be a familiar name to some people, and that's for a good reason: it has loads and loads of features, and that includes the ability to customize each calendar view individually as well as more general customization options.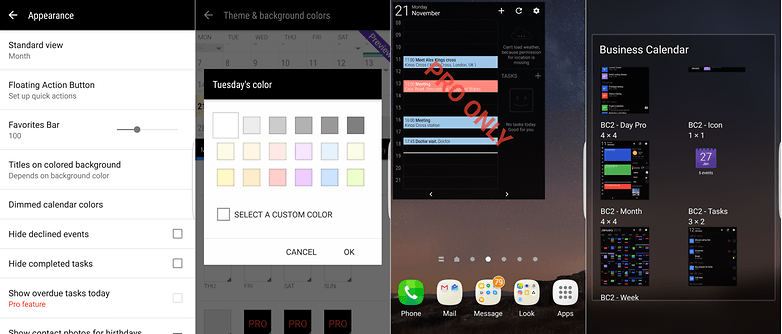 It's the ability to modify the look of basically every part of the app that might make Business Calendar 2 appeal, along with seven desktop widgets designed to give you at-a-glance information. These widgets each have multiple theme options of their own too.
Add in a whole range of different views for your appointments, and the ability to add contacts, location, notes and a few other things to each appointment, it probably does have the feature you're looking for. That doesn't mean it's necessarily the best looking option available, but it's one of the more powerful. Oh, it'll also show you a weather forecast too.
The only potential downside here is that if you don't need or want control over all the aspects and appearance of your calendar, it might be a little overwhelming but you can always just leave the defaults, to begin with. It's free to download if you don't want full customization options, or you can unlock everything for a one-off fee of around $5. Alternatively, you can unlock different 'packs' of features depending on what you need.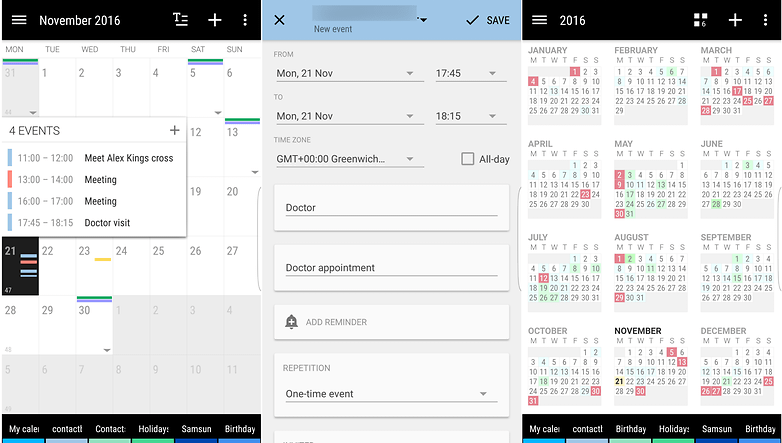 CloudCal
While the rest of the options in this list bring a similar daily and monthly overview, CloudCal has a completely different approach that uses visual cues in the overview to quickly indicate how many appointments you have each day and when they are - tapping on a specific day brings all the info into view at the bottom of the screen.
While there are a lot of options available under the hood, you will need to pay for the Pro version of the app if you want to get the most out of it. For example, you'll need the upgrade if you want to attach specific files or documents to a scheduled event, or even if you just want to add a location in Google Maps to it.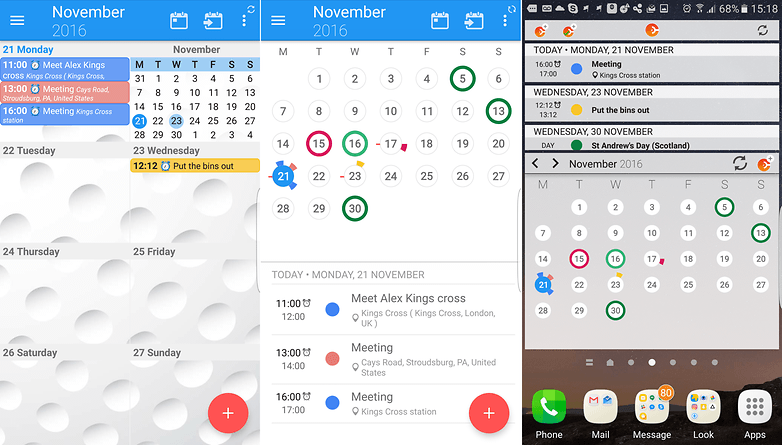 CloudCal comes with four default widget options by default, which let you to both review and add to your daily agenda without opening the main app.
It's also one of the options that offers a range of different integrations, including Facebook, Evernote, Trello, Eventbrite and others. You can also download the CloudTasks app from the same company if you want to integrate to-do lists and other tasks too.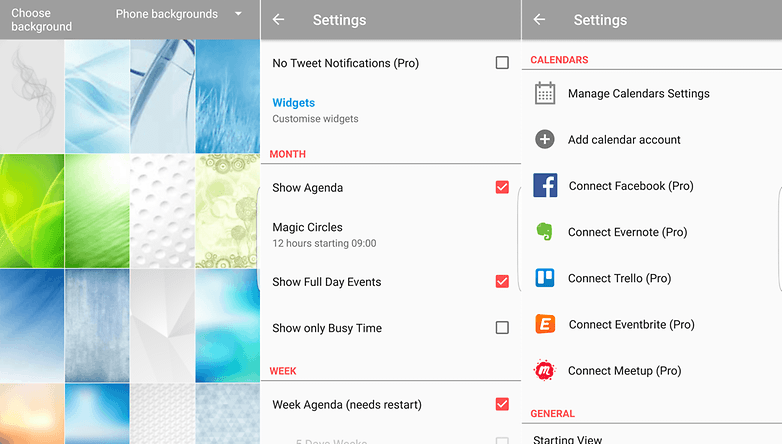 If you do want to unlock all the features, you'll need to cough up $2.49 though.
What's your favorite calendar app? Let us know in the comments below!
---
This article has been rewritten since first publication. Comments below may not reflect current content.