The best 7 launchers available on Android in 2019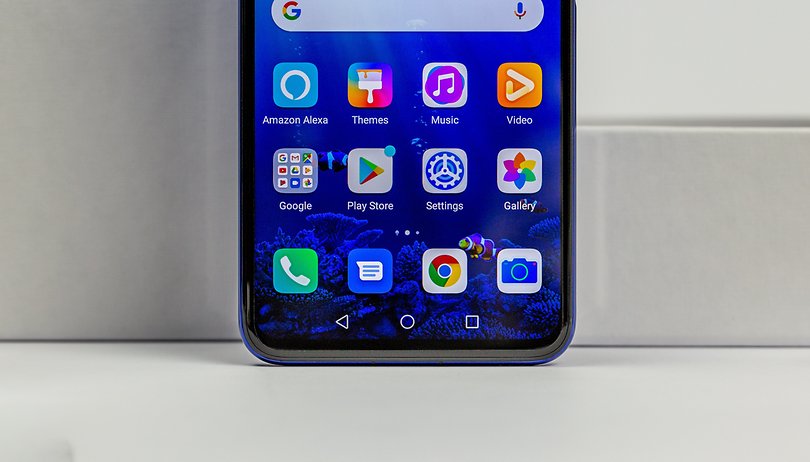 If you're growing bored of the way your Android's layout and interface looks, then it's time to install a new launcher. Launchers give you the power to customize your smartphone with themes and icon packs, as well as offering near-complete control over how your phone performs when switching screens, launching apps and more. Here are the best launchers for your Android smartphone or tablet.
Jump to section:
Pocophone Launcher 2.0: built for speed
This Xiaomi launcher is all about speed. The Pocophone F1 turned heads in our editorial office when it launched earlier this year and the software is fundamental to this speed approach. The launcher plays a huge role in that. It is the launcher I am using right now, in fact, and the thing just absolutely flies. The option to search for apps by color is also surprisingly intuitive. Now in its second version, the Poco Launcher is even more lightweight. If you are looking for a fast, no-nonsense launcher for your Android smartphone, look no further than this one.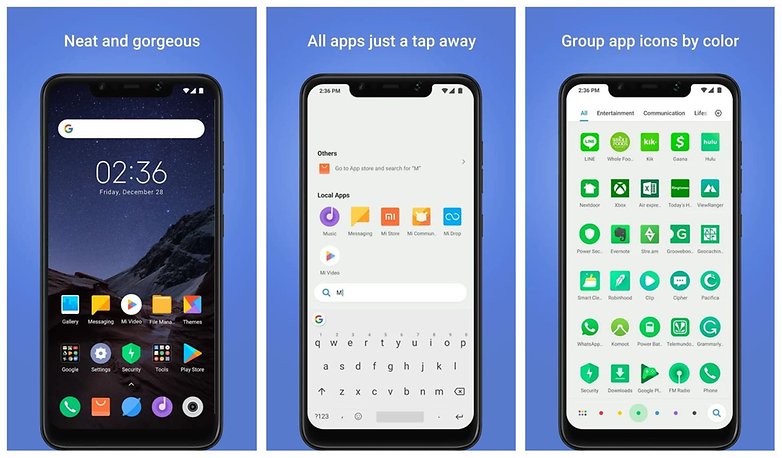 Nova Launcher: the gold standard of customization
We have written extensively about Nova Launcher, with a whole bunch of tips and tricks. Many say this app is the reason to buy an Android phone rather than an iPhone and it's easy to understand why. Nova doesn't look like much when you first open it, but open up the settings menu and you'll find a trove of options for customizing a whole range of features: from app margins and sizes, to font colors and appearance, to your app drawer layout and animation effects, to screen gestures, to dock settings to unread badges; the list goes on. Essentially, as far as customizing Android without root goes, Nova Launcher offers about as many options as you're likely to find and it offers great performance.
Apex Launcher: for the theme lovers
Apex Launcher is a feature-packed launcher which offers a huge amount of customization and doesn't contain ads or bloatware apps. Apex Launcher is in many ways very similar to Nova, offering a wealth of options for the app drawer, dock bar, folders and home screen and it even includes a backup option for transferring the same settings to other devices. So it's dense, but unlike Nova it also supports a huge selection of themes. These custom-made icon packs and wallpapers can be very impressive and show off what's great about Apex. One of the coolest features of Apex is that you can make use of several dock bars, too. You can also customize the home button to house more than one action. One press will bring you to your home screen, as usual, but a second press could be used for any number of shortcuts, like opening another app, taking you to your notifications, or launching the Apex Settings menu.
Smart Launcher 5: many choices, but not too many
Smart Launcher 5 is a total overhaul of previous versions of the launcher, which is quicker and manages to remain simple. The launcher will adapt its colors to match whatever wallpaper you set, so it requires low effort to make it look nice. Icons from Android Oreo are supported, so you'll get all the shapes and sizes your heart desires. Similarly, you can go wild with widgets by using as many as you want and resizing them without grid snapping. The launcher is easy to use with one hand, and it keeps your smartphone under control by sorting your apps into folders and allowing you to protect apps with a PIN.
Microsoft Launcher: it means business
Formerly known as Arrow Launcher, the latest iterations of Microsoft Launcher have been outstanding. If you want to customize and tweak everything under the sun, this isn't the one for you, because you're limited to theme colors and icon packs. But, if you want a sleek, almost business-like launcher that just plain works, this is a prime choice. It gives you a personal feed of your calendar, recent documents, important contacts, and more. Plus, you can use your Windows PC to access documents from the smartphone instantly. Importantly, it's bloatware-free.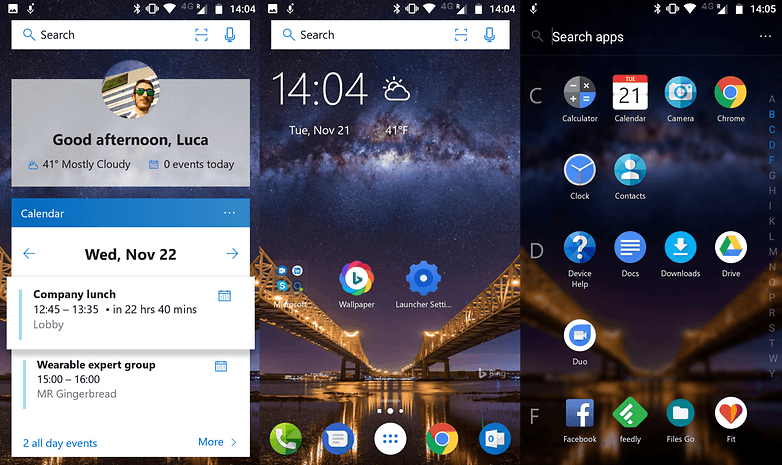 Action Launcher Pixel Edition: bringing material design to all
If you dig the material design look of stock Android with a Pixel twist, and want some of the latest features of Android Pie, it is possible on your device, even if you don't have a Pixel. In fact, you can have all of that and more since Action Launcher: Pixel Edition also gives you a ton of customization and color options, and some unique features. You can customize the dock search box and quickbar, and make use of "covers", which are a unique way to access folders and apps.
Niagara Launcher: for the pure minimalists
If you want a minimalist launcher, you can do no better than Niagara Launcher, which manages to be even more streamlined than the popular Evie Launcher that used to grace this list. On your home screen, you can have a list of up to 8 frequently accessed apps. Then, you can access a full list of apps using the alphabetized sidebar, by previewing them or by opening the full list. There's no bloat, no folders, and no fuss. Best of all, it's super speedy, so it can breathe new life into lower-end smartphones or old, frustrating tablets you have lying around.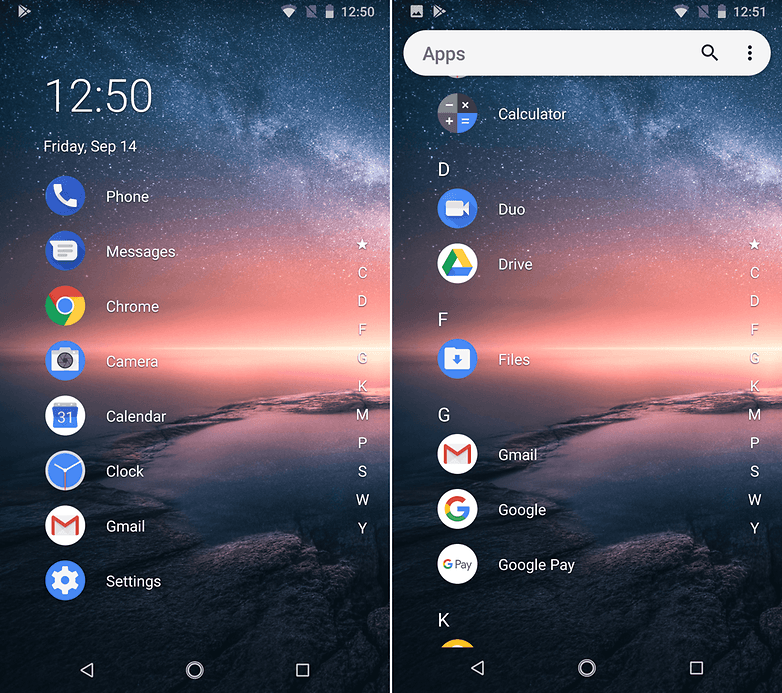 Are you rocking a custom launcher that we've missed? What do you think is the best Android launcher? Let us know in the comments.