Android L: Get the Google Play Store with Material Design APK now!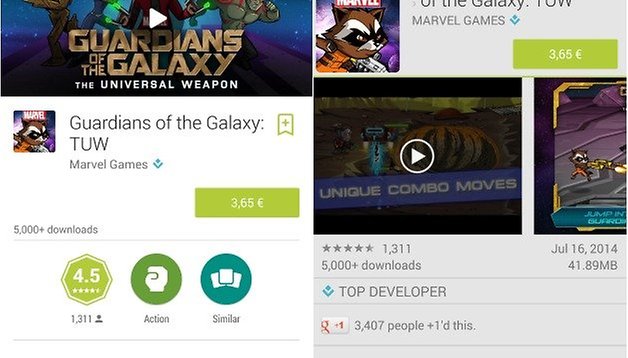 One of the main highlights of the Google I/O was Material Design, a new interface which would affect many aspects of the Android system. Google had been hinting that the Google Play Store would be receiving some new elements from this new design, and now the update can be installed via an APK before it officially rolls out to your device. What changes in the Play Store with Material Design? Pretty much everything.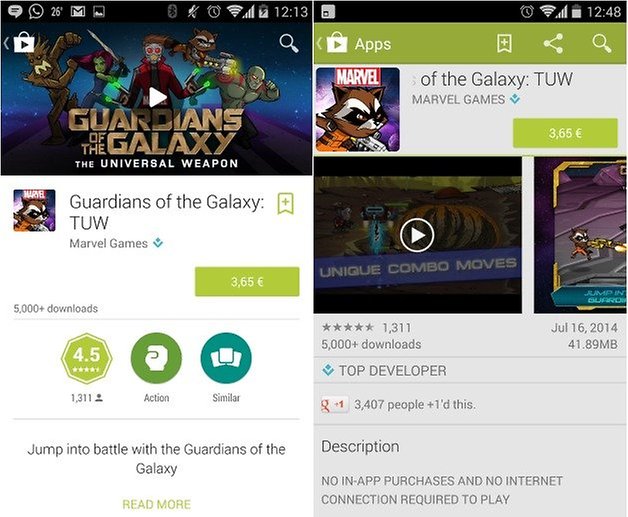 From looking at what the Material Design brings to the Play Store, it's safe to say that the design for app pages in particular has been completely revamped. An emphasis has been put on Google+ integration with +1's and the general layout looks a lot clearer and cleaner. On the other hand, the main overview when opening the Play Store still looks the same, and has retained the same navigation with your usual slide out menu bar on the left-hand side with My apps, and My Wishlist.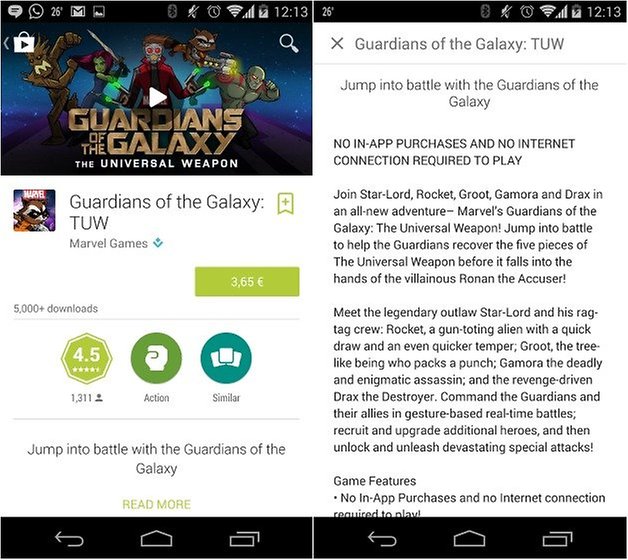 Looking a bit closer at the app pages, the overall layout is very appealing. For one, the video preview for each app has been moved to the top of the page instead of being clustered in with the screenshots. This is joined next by the title, developer, and install button. Underneath, there's a section with number of downloads, the rating, and the genre of app, next to which are those in your Google+ circles who have +1'd the app.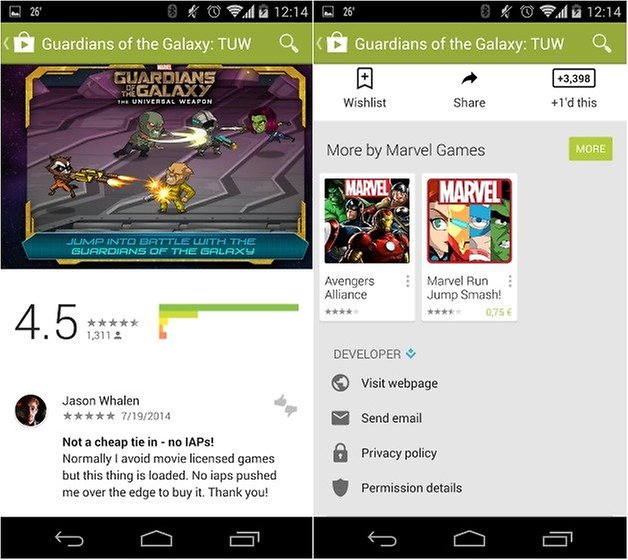 There's also a new button for similar apps. The app description comes next which you tap to see completely. Once the app has been installed, the description will be replaced by the app changelog under What's new. To see the changelog for uninstalled apps, you just need to open the full description and scroll all the way down. The screenshots are next, followed by the ratings again, this time broken down, and a few user reviews. The wishlist, share and +1's are listed underneath, followed by more apps from the developer, similar apps, and apps that users have also installed.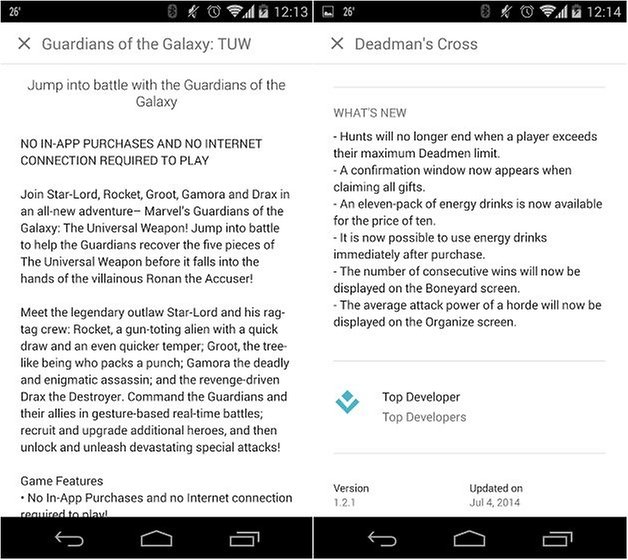 Permissions details can be found under the Developer section, where you also have the usual visit website and send email links.
Overall, the design is really promising and it's definitely worth installing the APK for the new Play Store before it is officially pushed out to your device. You can download the new Google Play Store APK courtesy of Android Police.
What do you think of the new Google Play app pages? This is just another taste of bigger things to come, when Android L eventually heads to phones in the fall.