The Powerbag Is Like a Portable Power Plant for Your Gadgets Okay, so maybe that's stretching it a bit, but it's hard not to whip out the superlatives when it comes to portable power sources for ailing Androids. You've seen the portable solar-paneled bag, but if that was just a wee bit too expensive for your liking, please allow me to introduce the Powerbag – a bag that plugs into the wall to charge your most-used electronic devices. At $140, it's less than half the price of a solar-paneled bag but just as useful...so long as you have outlets in your home and aren't trapped on a mountain top.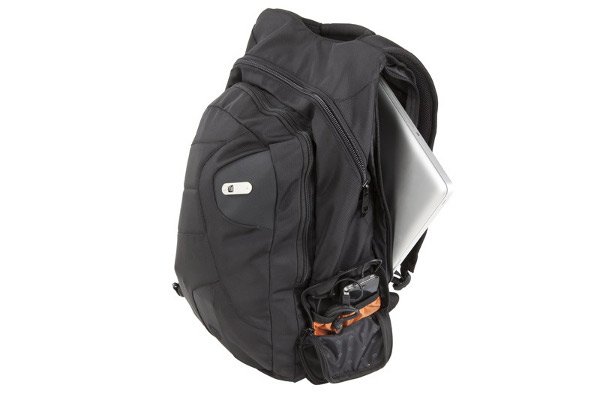 Roomy, rugged and multi-functional, the Powerbag doesn't just charge cell phones but laptops and tablets as well, with pre-roted connectors for 1 micro-usb, 1 mini-usb and 1 Apple device. And the bag's battery is also removable, should you need to replace it. It'll be available at Best Buy, OfficeMax, FYE and othe retailers starting next month.
I can see this sort of bag being especially useful for those who work out of coffee shops or often find themselves on long business trips but I also wonder how long the bag takes to charge these devices, and whether it's worth the rather large investment.
Related: