The Android Community: 200 Million Smartphones And Counting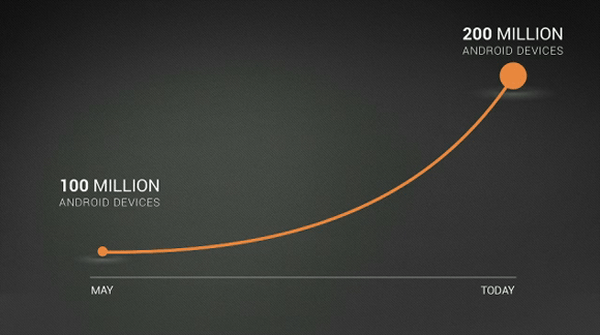 While everyone was getting all worked up about Google Music, one tidbit slipped by most that we here at AndroidPIT think was really interesting. According to Jamie Rosenberg, Google's Director of Digital Content for Android, there are currently 200 million Android devices currently active around the world.
The number is all the more impressive when you consider the fact that back in May the Android community celebrated it's 100 millionth activation. That's two fold growth is just around six months. Not bad Andy, not bad.
Related Android News:
Google Employees Confirm Existence of Secret Robot Lab
The Best Galaxy Nexus Hands-On Videos on the Internet