Loophole Allows German Retailers to Continue Selling the Samsung Galaxy Tab 10.1 Despite Injunction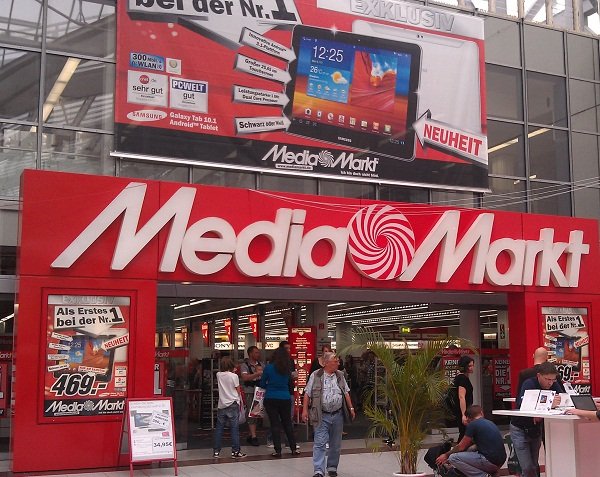 (Germany's Media Markt) NEXTPITTV
How's this for sneaky: due to a loophole, it seems German retailers can still sell the Galaxy Tab 10.1 so long as they order the tablets from Korea, not Samsung's German branch. Didn't see that coming, did ya?
Media Markt, one of Germany's largest electronics stores, says that it could also route Tabs through the Netherlands to avoid violating the ban, which makes Apple's "victory" in Germany seem rather meaningless. Additionally, while Samsung can no longer advertose their device in Germany, this ban does not cover German retailers.
So, not only are retailers able to sell the Galaxy Tab 10.1, but it looks like they'll now be able to re-stock them as well. This makes the ban important only in the symbolic sense. So long as Samsung isn't selling Tabs out of the window of their German branch, it looks like everything else is Kosher.
Related to Galaxy Tab 10.1 and Europe:
Court Confirms Initial Verdict: Galaxy Tab 10.1 Will Remain Banned in Germany
BREAKING. European Ban on Samsung Galaxy Tab 10.1 Lifted by German Court