Xiaomi Mi Mix: an innovation for the future?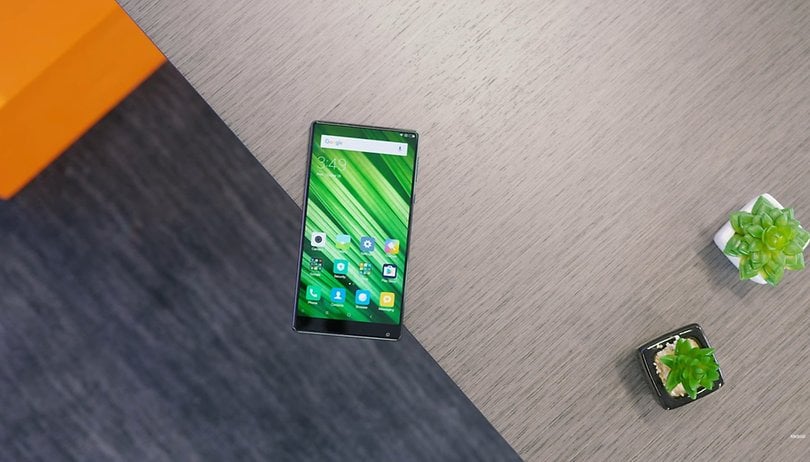 The Xiaomi Mi Note 2 presentation was overshadowed another player we have all been waiting for: the Xiaomi Mi Mix. The Xiaomi Mi Mix is presented as an amalgamation of ideas through which the Chinese manufacturer hopes to revolutionize the smartphone industry. An "all in" bet for the rest of the market to match. NEXTPITTV
New sales records for Xiaomi, sold out in 10 seconds
According to a report by Xiaomi Today, the Mi Mix has broken all of Xiaomi's sales records and sold out in about 10 seconds. The reigning champion had been the Xiaomi Note 2, which was launched alongside the Mi Mix. The Note 2 was sold out in 50 seconds. In the coming months, Xiaomi is limiting the production of the Mi Mix on 10 000 units per month.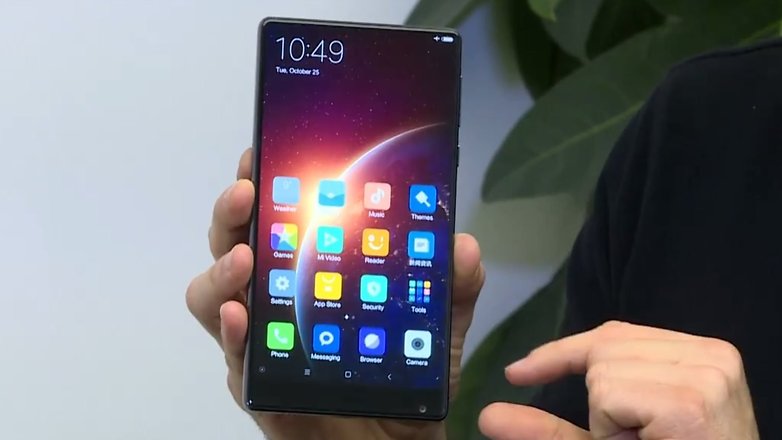 A new challenge from Xiaomi to the rest of the smartphone market
It's no secret that Xiaomi was born from inspiration taken from other brands. We've always been able to see Apple's influence on the design of their models. It wasn't only exclusive to Cupertino either, there are some hints of Samsung in the Mi5 and Note 2.
Even now, the system they run on their devices, MIUL, has stepped away from its iOS roots to use some quick access ideas that feel a lot like Touchwiz. Little by little, the Chinese manufacturer, born to conquer the world, has been gathering ideas from others and molding it to their own style.
Nowadays, Xiaomi even improves the innovation of what they copy.
The Xiaomi Mi Mix recycles the idea of a mid-range phone released in 2015, manufactured by Sharp, the Aquos Crystal. This curious device came and went from store shelves without making any sort of splash. Yet, the same idea in the hands of Xiaomi has become innovative and futuristic. In reality, Xiaomi has only empowered a frameless screen but thanks to this, it allows their users to dream.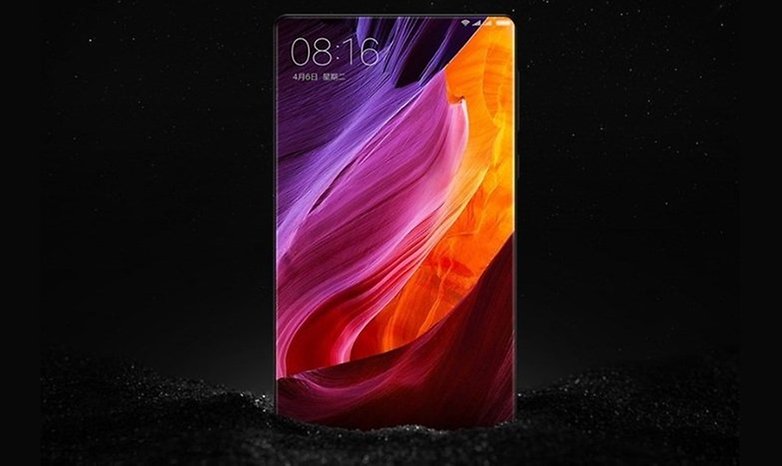 The most remarkable feature of the Mi Mix is that the display takes up 91.3 % of its surface. The corners of the display are also rounded, which further improves the screen edge. Since there isn't any space above the display, the front camera has been moved to the bottom, similar to the Aquos from Sharp.
The proximity sensor has also disappeared. In order to turn the display off, the Mi Mix uses a surprising piece of gesture recognition technology developed by Elliptic Lab. Thanks to an ultrasound sensor, the device is capable of recognizing distances between objects, including whether they are in motion or not - the same way bats orient themselves in complete darkness.
The speaker also comes with a special type of transmission emitted through the display. It passes through the solid components of the device directly to your ear without going through air first. It's similar to what we saw at the IFA on your wrist.
In the short review done by Marques Brownlee, we can see how this 6.4-inch device looks in your hand. It looks like he's only holding a display.
As you can see, we're still not used to it yet. The design may not be completely original but the device, as a whole, is something special. Even OnePlus' co-founder Carl Pei congratulated, in his own way, Hugo Barra on his device.
@hbarra @MKBHD such a cool product 😲

— Carl Pei (@getpeid) 26 de octubre de 2016
Xiaomi Mi Mix: technical specifications
| | |
| --- | --- |
| System | Android 6.0 Marshmallow |
| Display | 6,4" IPS 1080 x 2040 |
| Processor | Snapdragon 821 |
| RAM | 4 or 6 GB |
| Internal memory | 128 or 256 GB |
| Battery | 4400 mAh with Quick Charge 3.0 |
| Camera | 16 MP EIS f/2.0 / 5 MP |
| Connectivity | Dual SIM, LTE |
| Dimensions | 158.8 x 81.9 x 7.9 mm |
| Weight | 209 g |
| Price | 3499 yuan - 3999 yuan ($520 - $590) |
Xiaomi Mi Mix: release and price
This smartphone went on sale in China on November 4. Its price varies depending on memory configuration.
4 GB RAM and 128 GB of memory, 3499 yuan (about $520)
6 GB RAM and 256 GB of memory with gold details, 3999 yuan (about $590)
Are you as excited to see this device in action as I am? Let us know your thoughts in the comments!