WTF LG? One of the most bizarre smartphone ads you'll ever see When it comes to selling smartphones, it seems like the crazier the ad you can create, the better off you are. At least, that was the hope. LG just released a doozy of an ad for their G Flex smartphone. Does it hit the mark? Or does it just make you stop and think: "What the hell is the LG marketing team smoking?"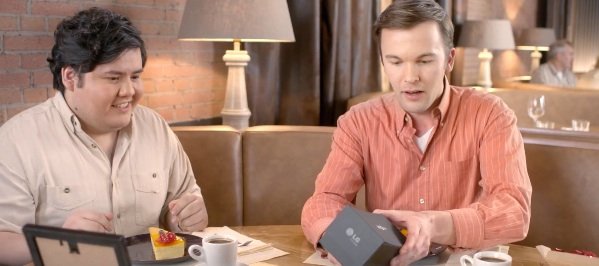 A mariachi, a birthday dinner, a hand-phone, and a crab all make an appearance in this video posted by LG. Need I say more? Really, you should just watch the ad for yourself before I ruin anything.
Could you even guess that it was for a smartphone if it wasn't for the 10 second cut-away to the actual smartphone and voice over? Marketing as the "most human phone ever" seems to be like an interesting way for LG to try and sell a smartphone with a curved display, but the ad in question just left us with more questions than answers. We're talking about it, so at least the ad has that going for it, but is it really the right way for a company to try and sell a smartphone?
So, do you feel like picking up a LG G Flex after seeing that ad?