T-Mobile Galaxy Note 2 getting Android 4.3 While having to deal with some of the issues raised when the Samsung Android 4.3 rollout went awry, carriers have been slow to accept the fixed version and roll it out to their end users. However, T-Mobile has announced that the much-anticipated Android 4.3 Jellybean update is now rolling out for Galaxy Note 2 devices on their network.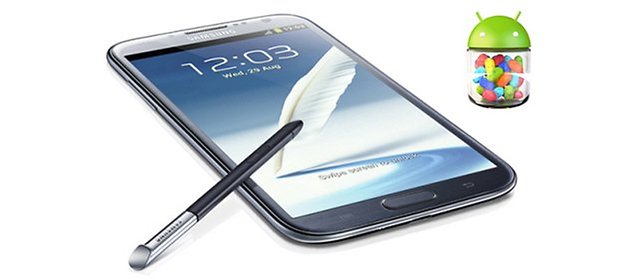 Since back peddling over the initial release of Android 4.3, fixes have been provided that resolve many of the issues found in the ill fated rollout. With those fixes in place and no reports of any more issues, carriers have deemed it proper to continue to roll out the Jellybean update. T-Mobile has jumped on board and is now providing an OTA update for the Galaxy Note 2 for Android 4.3.
Android 4.3 Features for Galaxy Note 2
GALAXY GEAR Support
TRIM Support (Makes the device much faster)
Samsung KNOX
Samsung Wallet (Pre-loaded)
Better RAM management
Core UI elements updated to the ones on the Galaxy S4 (Galaxy S4′s theme all over)
New Samsung Keyboard
GPU drivers have been updated (Higher GPU benchmark scores)
New Lockscreen: Multiple Widgets, improved ripple effect than Android 4.1.2, ability to change clock size and set a personal message
For a full breakdown of features in the Android 4.3, check out the article here.
If you're not seeing the update hitting your device yet, you can check manually by heading to Settings > About Phone > Software Updates.
Those of you on T-Mobile, have you seen the update hit your Note 2 yet? How is it working out for you all so far?