Aston Martin Luxury Phone– Stealth Bomber Cool With Android Inside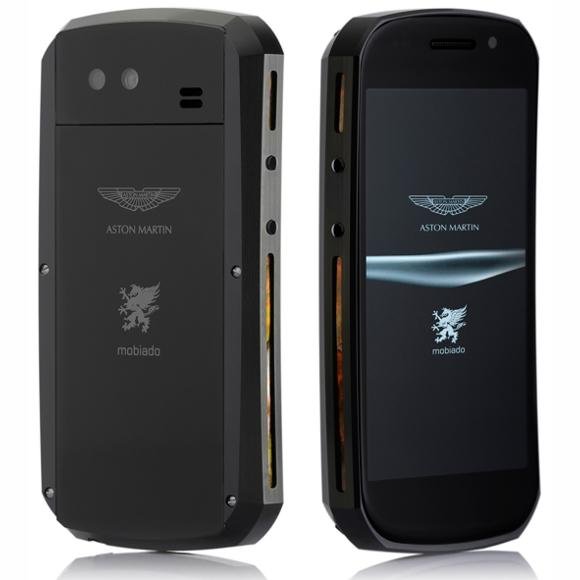 The name Aston Martin brings two things to mind: kick ass cars and James Bond. Of course, I'll probably never be able to afford a real Aston Martin and no matter how many hours I spend at the dojo or practicing my eavesdropping skills, I'll probably never get to BE James Bond but with Aston Martin's latest addition to the luxury smartphone game, I might just be able to use James Bond's phone. But does it come with the laser cutting tool and RADAR jamming standard?
What we have here is the latest toy from Q's labs... I mean is the latest from Mobiado in cooperation with luxury car maker Aston Martin. The hull of the Grand Touch Aston Martin– body just doesn't seem to cover it– is machined from airplane-grade aluminum, which is then anodized and then spruced up with either ebony wood or mother-of-pearl. But if you want something that stands out even more then go for the brass and gold version.
Being a phone fit for Bond, James Bond Gorilla Glass is naturally not enough; Instead of using the standard go-to for high-end screens Mobiado has taken the liberty of packing the screen full of white sapphire crystal because nothing can take the ware and tare of daily use like precious stones. Of course, once you get past the wrapping, the guts of the beast aren't that impressive. We're talking about a standard Nexus S here (1 GHz processor, 512 RAM, and Android 2.3) but I have a feeling most of Mobiado's customers aren't really tech freaks.
Currently, the phone is only available unlocked and carrier independent. If you're curious about how much the phone costs... you know, we could tell you... but then we'd have to kill you. Speaking of James Bond, remember this scene from Tomorrow Never Dies?
We can do this now with Android:
Mobiado, any chance of getting this standard on an update?