ICS Update Rolling Out For Samsung Galaxy SII Epic 4G Touch (Sprint)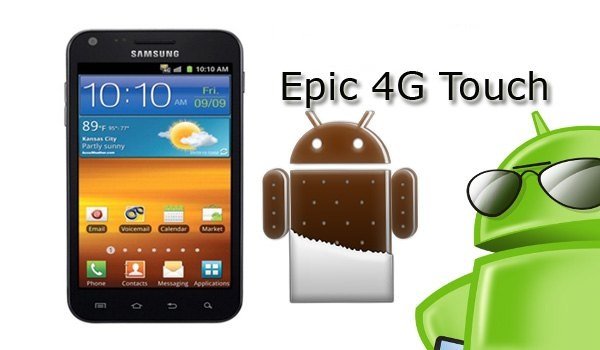 With all the talk about Jelly Bean lately, we shouldn't forget that MOST Android devices still haven't even seen an Ice Cream Sandwich update. In fact, the majority of devices are still running on Android Gingerbread. But ICS is slowly making its way to more devices, and the good news is that today, Sprint has confirmed that they have started rolling out the Ice Cream Sandwich update for the Galaxy SII Epic 4G Touch.
The Epic 4G touch is simply the Sprint variant of the Samsung Galaxy SII. The update will apparently roll out in stages, and Sprint has stated that all phones with the latest update should receive the update in the next 10 days.
Here is a changelog for the update (via Phonedog):
A refined, evolved user interface that is simple, beautiful and useful
Face Unlock: use state-of-the-art facial recognition technology to unlock your phone with a smile
Redesigned camera which introduces panorama mode, effects like silly faces and background replacement, and a powerful photo editor
Android Beam™: quickly share web pages, apps, contacts and YouTube™ videos with your friends by simply tapping two Near Field Communication (NFC)-enabled phones together
Web browser now lets you sync Google Chrome™ bookmarks, request full desktop versions of sites, see your open tabs in a new layout and even store web pages for offline reading
People: browse friends, family and coworkers, see their photos in high-resolution and check their latest status updates from Google+
Improved keyboard with incredibly accurate typing, an inline spell checker and improved copy and paste support
New Calendar app that lets you add events quickly, sync with Google Calendar™ or Microsoft Exchange and even pinch to adjust your calendar display
Redesigned Gmail™ app that now lets you swipe between conversations to catch up quickly, and search for emails even without a data connection
Google+ integration that lets you hangout and video chat with up to 10 friends using your front-facing camera
It's great to see another high end device finally getting the Ice Cream Sandwich update, and lets hope that Jelly Bean hits the Galaxy S2 soon!