Sony Xperia Z3 waterproof test: dishwasher anyone?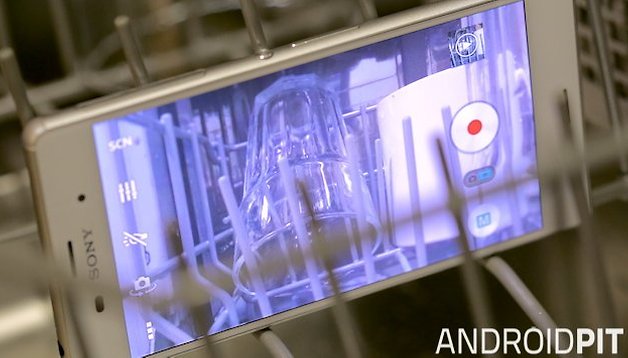 We do some pretty weird crap to our Android phones. But sometimes we feel the urge to do even weirder crap. From drop tests, to submersion tests, getting physical with Samsung's Active range or pulling everything apart to see how the insides tick, we're always on the lookout for new ways to test the claims and limits of our favorite Android devices. So this time we decided to see just how waterproof the Xperia Z3 is...by running it through a dishwasher cycle. Take a look at our Xperia Z3 waterproof test video.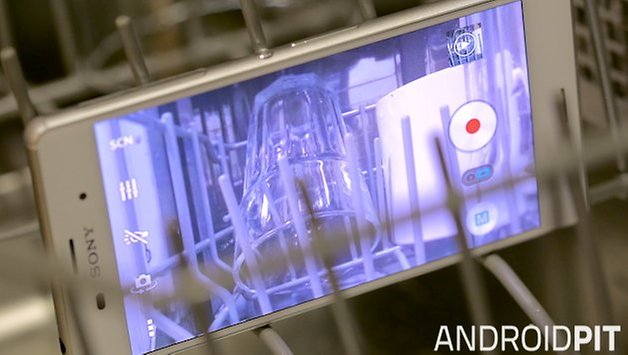 To make sure you know everything's on the level, we recorded video from inside the dishwasher while the Z3 did its thing. We've been criticized in the past for breaking the occasional phone – we know these things cost a fortune and we're lucky to get them for free. But the point of it all is that we do silly stuff so you don't have to. Just think of all those poor bent iPhone 6 Pluses in iOS heaven right now (I can feel you caring from here). So, how did the Xperia Z3 fare?
Perfectly well! We ran a full dishwasher cycle and the Xperia Z3 came out completely unscathed. Well, it was more sparkling clean than it was when it went in, and we now have a much fuller understanding of what exactly goes on inside the dishwasher, but there was absolutely nothing wrong with the Z3 when we fished it out. Even though Sony obviously make no claims to the dishwasher-proofness of their phones, we're happy to report they could. Now, to capture the man inside the fridge that turns the light on and off....
Would you have guessed this result? What's the worst thing you've done to your phone?