Skype Translator debuts, promises to change the world On Monday, Skype debuted Skype Translator, a feature it says "that will transform the way we communicate with people around the world." In a blog post, Skype announced the speech-to-speech translation software is now live for testers.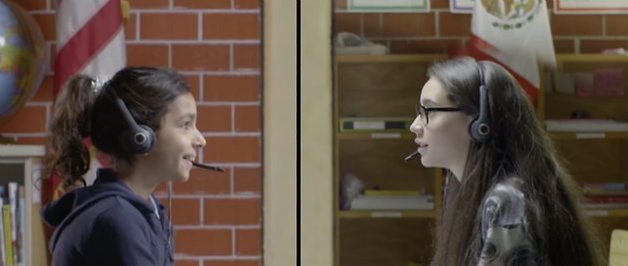 Skype is promising big things for the software, which was developed in partnership with Microsoft Research.
"Skype brings people together to make progress on what matters to them. Skype Translator will open up endless possibilities for people around the world to connect, communicate and collaborate; people will no longer be hindered by geography and language.
In a video, Skype asked elementary school students in Mexico and the US to test out Skype Translator. The rosy-cheeked students then try to guess where the other class is located. Does this give anyone else the feels?
While the technology may seem pretty space age, it has been in development for years. Back in 2011, Microsoft said a breakthrough by their researchers improved speech transcription by 30 percent. The Deep Neural Networks research was then applied to other Microsoft projects before being integrated with Skype.
Right now, Skype Translator supports spoken English and Spanish, and text chat in 40 other languages. Going forward, Skype said its aiming to support "as many languages as possible on as many platforms as possible". The translator is currently only compatible with Windows 8.1 devices.
If you're intrigued, sign up to preview Skype Translator. If you're selected to be a tester, Skype will send an email confirmation.
Will you sign up to preview Skype Translator? How would you use a voice-over-IP translation program?