Siri is Latest Casualty of Apple's iOS 6 Maps Disaster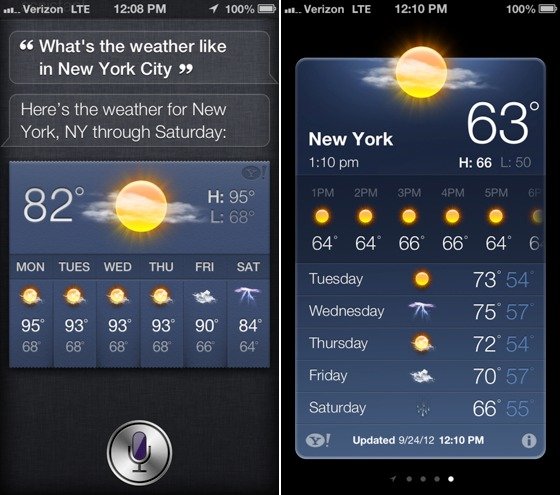 In addition to misdirecting millions of people, it appears Apple's failing Maps have also affected the performance of the iPhone's star feature: Siri. Today, Siri is telling New York residents that the weather in New York City is a balmy 90 degrees when in fact its a mild 60 degrees. Turns out, Siri is actually displaying the weather for New York, Texas.
The same problems seem to be occuring for those located in other cities around the world. Residents of Richmond, Virginia are getting the weather for New Richmond, Virginia. Requests for the weather in Carrollton, Texas are showing up in Carrollton, Indiana. Meanwhile, St. Louis, Missouri residents are seeing the weather for St. Louis, Georgia.

Once again, it seems as if Apple's new maps lacks the relavent data to be able to guess what users are actually searching for, which is why those searching for London are redirected to London, Canada. There appears to be no sense of hierarchy when it comes to search results, and the smallest towns receive a disproportionate amount of search attention. Whatever rubric Google uses to accurately predict what cities people are searching for, Apple doesn't have it.
If the weather is wrong, we wonder if Siri is also giving inaccurate directions and other location-specific information. Add this to the long list of Apple's recent failures. What. A. Mess.