Sharp announces its comeback to the smartphone arena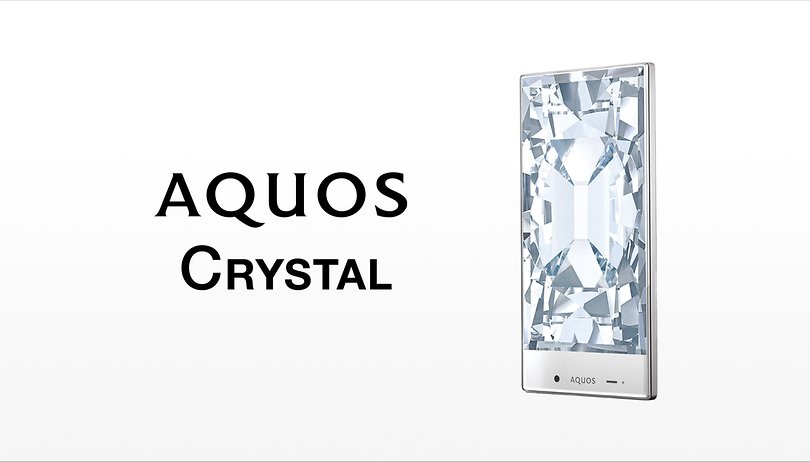 It seems to be the year of comebacks: First Nokia made its return, and now another manufacturer, Sharp, is announcing its comeback in the smartphone industry. At the IFA 2017 in Berlin, the Japanese electronics company first exhibited key technologies that will be used for its own smartphones in the future.
Have you actually heard of Sharp? In the US, people might mainly associate this brand with televisions, as Sharp smartphones aren't so common. In the Asian market and, above all, in its home country of Japan, the corporation is still very active. The 2014 Sharp Aquos Crystal made a lasting impression in our editorial office thanks to its very narrow bezels, which were ahead of the curve.
Displays up to 120 Hertz
Being a display panel manufacturer, a smartphone bearing the Sharp logo should, of course, use an in-house panel, and IGZO technology definitely brings something interesting to the table. For one thing, Sharp uses indium, gallium, zinc and oxygen in this display technology and, thanks to these raw materials, transistors can continue to be made even smaller, achieving greater conductivity. According to Sharp, this ultimately has clear benefits for the resolution, image quality and energy efficiency. Furthermore, the IGOZ displays will also process touch input when the display is wet and allow for screen refresh rates of up to 120 Hertz.
The camera module fights against Sony's dominance
When it comes to smartphone camera modules, there is really no relevant alternative apart from Sony. Since Sharp has actually built and used its own camera modules in the past, the upcoming smartphone will once again be fitted with its own module. Sharp is announcing a sensor with a 22.6 MP resolution at IFA, which is equipped with a 22 mm ultra-wide-angle lens with a f/1.9 aperture. Sharp indicates that photo and video quality, mainly in poor lighting situations, will be improved thanks to special anti-blur technology. Sharp also plans to ensure great quality selfies in future smartphones with a 16.3 MP module. The 23 mm wide angle captures more people in a single shot than conventional front cameras.
Sharp will be demonstrating both of the aforementioned technologies during IFA 2017 in Berlin. A finished smartphone with an IGOZ display and Sharp's proprietary cameras will then be introduced at Mobile World Congress 2018, and we're pretty excited.