Samsung Messages is surreptitiously sending photos to contacts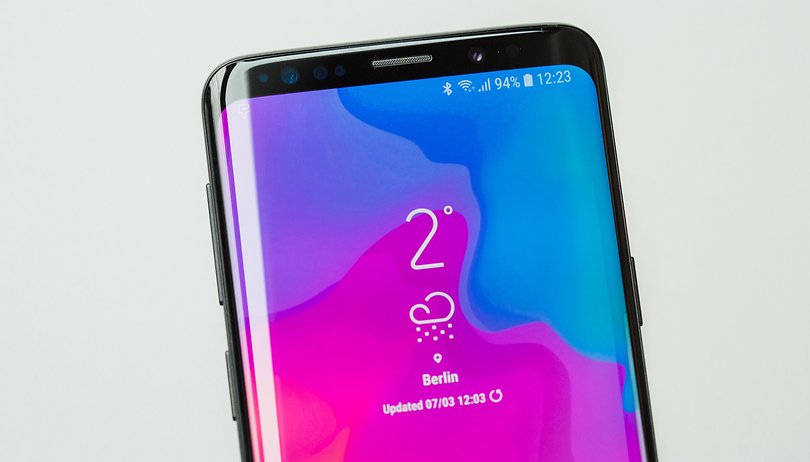 Last Tuesday, reports started rolling in on Reddit about Samsung Galaxy S9 and S9+ devices randomly sending photos to contacts without being requested to. Even scarier, there was no trace of this on the senders' phones and users only found out after being notified by the recipient. What does Samsung have to say for itself? How can you prevent this from happening to you? Find out below.
User complaints continue to pile up on Reddit and Samsung's forums with headlines like "My S9+ sent my entire photo gallery to my girlfriend last night while I was sleeping". Yikes. Needless to say, this mysterious glitch is a major privacy compromise which could have big consequences for users with sensitive photos on their phones.
The problem is stemming from the Samsung Messages app, which is the default SMS app on the devices which are affected. So far, we've seen reports about not just Galaxy S9 and S9+ devices, but also the Note 8. If you have a recent model Samsung smartphone, you might want to take temporary measures to make sure this doesn't happen to you.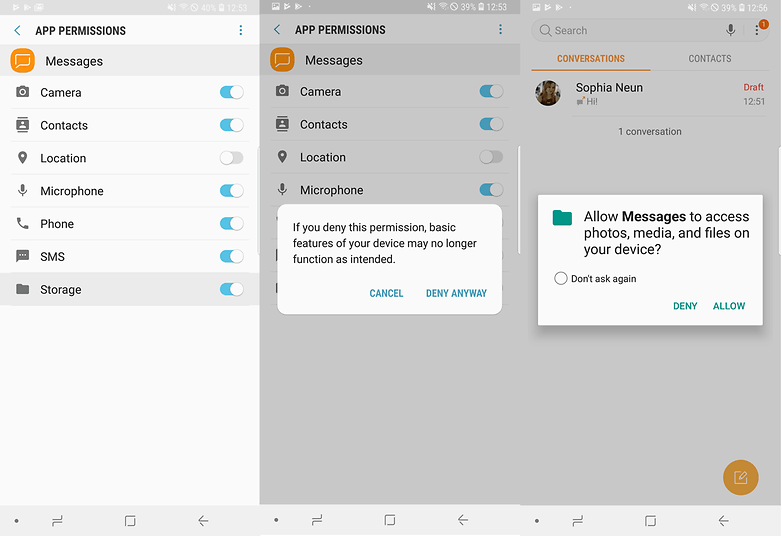 Here's how to protect your Samsung smartphone:
Go to Settings > Apps > Samsung Messages > Permissions.
From there, revoke access to Storage.
Once you've done this, you'll no longer be able to open your conversations or compose new messages in the Samsung Messages app, as long as you continue to deny storage permissions.
So, you should download Android Messages from the Play Store as an alternative, and once you open it for the first time, set it as your default SMS app until this fiasco is cleared up.
It's unclear if and when a fix will arrive, making it all the more important to take the precautions we mentioned above. A Samsung representative told The Verge that the company is "aware of the reports" and is "looking into it". Those affected are being encouraged to call 1-800-SAMSUNG. There was some speculation this issue had to do with T-Mobile, but the company has denied this according to The Verge.
How do you feel about this news? Are you worried about the privacy of your photos now? Do you still trust Samsung? Let us know in the comments!