Samsung Korea is planning to kill off the Note 7's battery charging capability for good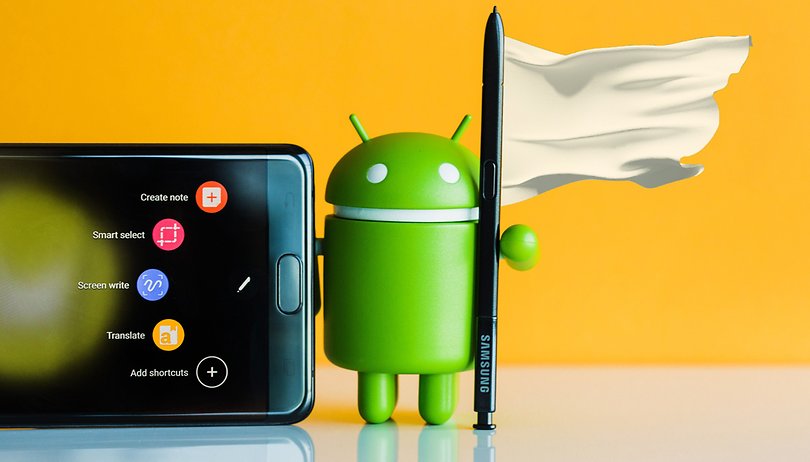 Samsung has decided to prevent all Galaxy Note 7 devices still being used in the US from being able to charge. This change began on December 19. Network operator Verizon initially said it wouldn't be issuing the update over potential safety concerns of a non-functioning phone but later changed its mind. Now it seems like Samsung is implementing a solution to end the Note 7 drama for good.


The latest update
US carriers such as T-Mobile and Verzion had already cut off the Note 7 from accessing its networks and rolled out an update which severely limited the phablets charging capabilities. This however did not stop people completely from using their devices or encouraged them to hand them back in. According to the Korean Herald is seems like Samsung is giving it one last push and is planning on rolling out a new update which will stop the Note 7 from charging at all. The planned update is supposed to be rolled out in Korea, and its is imaginable that more global updates will follow suite, as many consumers had been very reluctant to swap out their devices. This update will do very little in deterring the hardcore fans from letting go our their Note 7's though as you still have to manually install the update. So unless you have a Samsung representative forcefully installing the update on your phone, chances are we will still encounter a few hold-outs in the coming months.
The story so far
While Samsung issued the update on December 19, Verizon decided to wait until January 5 before rolling it out so that phones could be used over the holiday period. AT&T, T-Mobile and other carriers have already issued the update, so this makes Verizon the last major hold-out.
The software update, issued on January 5, comes with this friendly note on the support page from Verizon describing what will happen to the devices: "This software update affects the battery on all Note 7 devices. The device battery can't be recharged. When the battery reaches 0 percent, the device will only power on when connected to a wall outlet or external charger. We urge you to stop using your Note 7, upgrade it to another device, and return the Note 7 to us."
Funnily enough, the support page also encourages users to "ensure your battery is fully charged before starting the software update."
Cutting off all charging in the US comes after a previous software update in the US which had already limited charging to 60 percent capacity.
Globally, we've seen news from Australia, New Zealand and Canada that all cellular connectivity would be cut for the devices all on the same date, December 15. Samsung hasn't quite gone as far as blocking charging completely for unreturned handsets in the UK, but anyone keeping their Note 7 will have it limited to a maximum of 30 percent charge.
A Samsung spokesperson said that, "This software update is intended to remove the remaining Note 7 devices from the market to ensure the safety of our customers. In partnership with the CPSC and U.S. Wireless Carriers, we have reached an unprecedented level of participation with 93 percent of all recalled Note 7 devices returned in the U.S. market.". We suspect that number of devices left in the wild continue to decrease, since those holding out for good news will likely give up once their smartphones are rendered nearly useless.
Why do you think the rest of the Note 7's haven't been returned yet? Do you think the dangerous device is worth keeping?